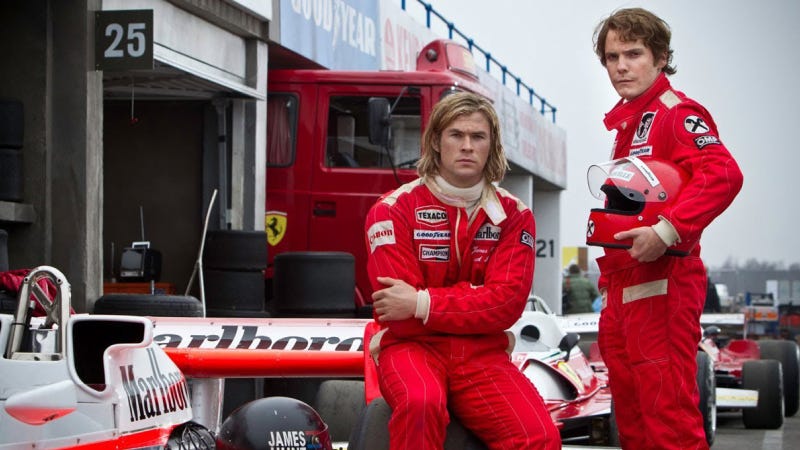 In just three weeks, Ron Howard's Formula One epic RUSH will hit theaters and bring the legendary rivalry between drivers Niki Lauda and James Hunt to the big screen. It's going to be amazing. How do we know? The early reviews say so.
This isn't surprising considering its exhilarating trailers and the incredible talent involved, but already RUSH has been garnering very positive reviews from critics who have seen it. We've rounded up a few below that will let you know what to expect if you're curious.
Of course, if you stop by the inaugural Jalopnik Film Festival in New York on Sept. 19, you'll be able to see it before anyone else. Come on, you know you want to.