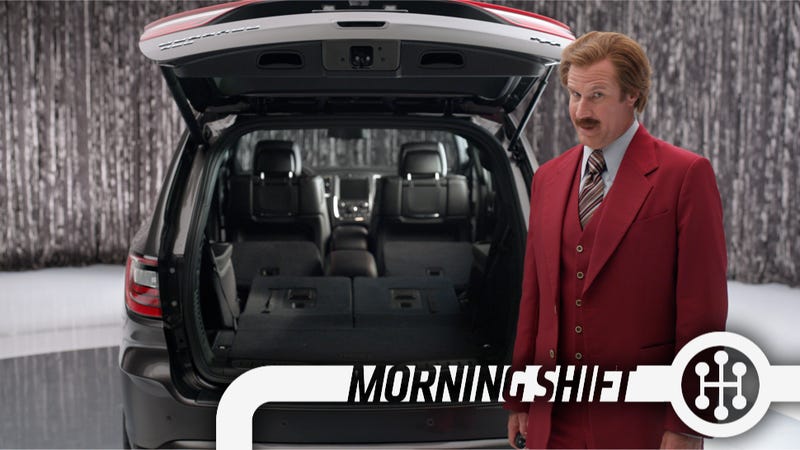 This is The Morning Shift, our one-stop daily roundup of all the auto news that's actually important — all in one place at 9:00 AM. Or, you could spend all day waiting for other sites to parse it out to you one story at a time. Isn't your time more important?
1st Gear: Ron Burgundy Is A Success?
It was recently announced that Will Ferrell would be doing 70 ads for the Dodge Durango as Ron Burgundy. We were all giddy that it was happening. And to basically nobody's surprise, the ads have been a hit.