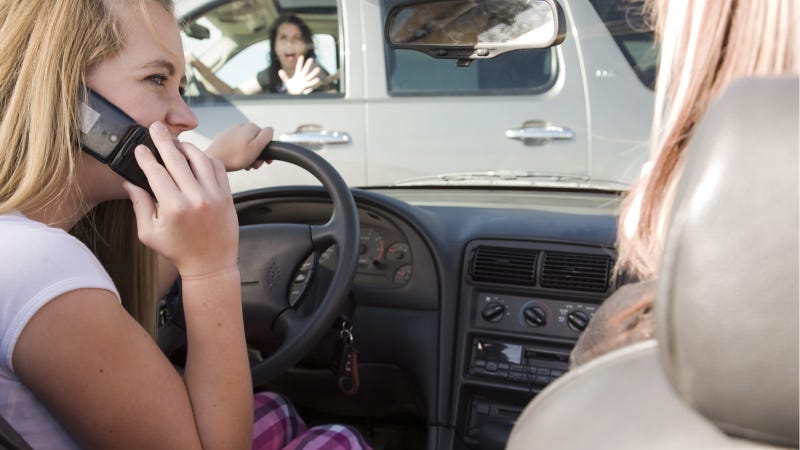 A new study by the National Highway Traffic Safety Administration reveals that Americans still just can't put down their goddamn cell phones when they're driving.
The study, entitled Driver Electronic Device Use in 2011, shows that at any given moment during the daytime in America, 660,000 drivers are using their hand-held cell phones while they're behind the wheel. That translates to a whopping 5 percent of all drivers.
In addition: "According to separate NHTSA data, more than 3,300 people were killed in 2011 and 387,000 were injured in crashes involving a distracted driver."
However, they don't note how many of those distracted driving deaths were phone-related. And while distracted driving isn't the public health epidemic that the NHTSA has made it out to be, I think all of us can agree that texting when you're driving is a bad idea.