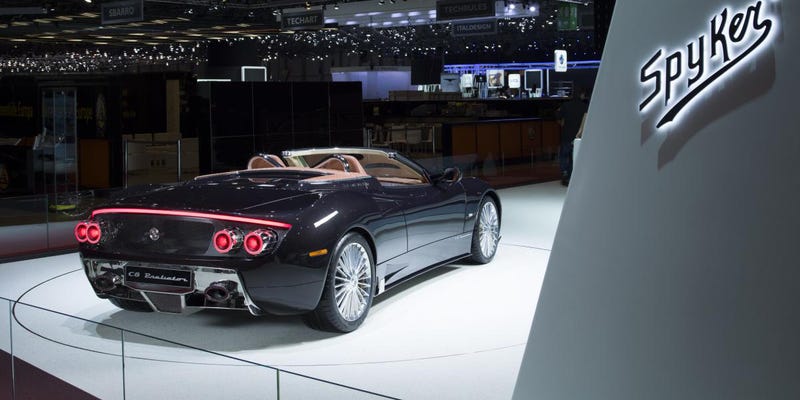 Spyker, the on-again/off-again Dutch automaker, has had a great few years penning ultralux sports car designs but also a hard time doing the job of, you know, building cars that people can buy. Now another boutique manufacturer is stepping in to help out: Koenigsegg.
It's fun to see these two teensy car companies helping each other out, rather than the two of them independently fighting to get support from a major, mass-market manufacturer. Both Koenigsegg and Spyker, for instance, have used Audi V8s in the past, so it's extra cool to see them prop each other up with their own work.

Spyker claims that the engine will be a naturally-aspirated 5.0-liter V8 from K'segg, good for 600 horsepower and 442 lb-ft of torque. That's an even 600Nm, if you're curious.I wish Spyker gave out more details about the engine, but all they say is it's a 90 degree configuration with quad cams and four valves per cylinder.

Spyker says the engine will be 'mated' to a six-speed manual transmission, which is a sexy way of putting it.
The engine will be going into Spyker's one car, the Preliator, in both coupe and convertible form.