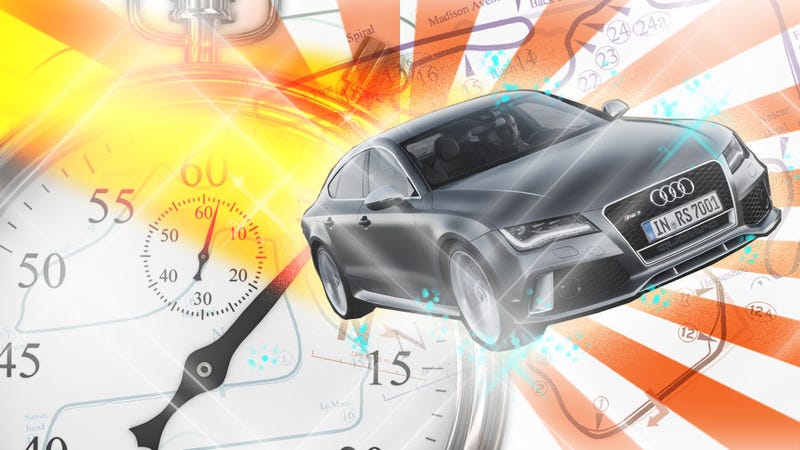 This weekend is the Rolex 24 at Daytona, one of the most grueling endurance races in the world. And while that race is going on, we'll be in our own: Can we get from Daytona to NYC in 24 hours with stops at some of the best tracks on the east coast?
(Full Disclosure: Here's the deal. We bought plane tickets to Daytona. Audi is providing a car, one night in a hotel, and possibly some gas money. IMSA, NASCAR, and Audi all worked together to provide credentials as well as access to all the major endurance tracks on the east coast. It's been a team effort.)
First off, what car did you get?
Audi is in the midst of launching the RS 7 over here, so it just seemed natural to have some fun with one. I drove one in Germany last summer, and it was seriously one of my favorite cars that I had a shot in this year. It's also perfect for a long distance trip.