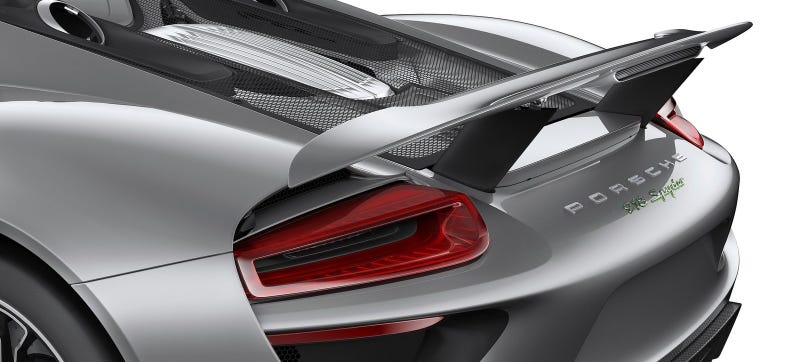 Here's a rumor so crazy, it will create a sensation not unlike getting hit in the face with a brick: In order to battle the Ferrari 458 Italia, or likely its successor, Porsche is supposedly developing a sports car with an eight-cylinder Boxer engine. That's right — a flat-8. Whaaaaaa?
The tidbit comes from the UK's Autocar, which says that Porsche engineers fear they're unable to compete with eight-cylinder Ferraris with their traditional flat-six engines.
As such they're supposedly developing a mid-engined engined car with a flat-8, four turbos, about 4.0 liters of displacement, and something like 600 horsepower. This above-911 car could be called the 988.
Huge grains of salt. Obviously. From the story:
There's no clear news on the shape of the 988, although it will have strong shades of the 918 hypercar about its styling and in detailing such as the headlights. Expect a long rear deck, too, because of the mid-mounted flat eight engine.

The recent engine failures that stopped production of the new 3.8-litre 911 GT3 are being seen by some in the company as proof that the flat six has reached the end of its natural life in terms of increasing its cubic capacity.
Autocar says Porsche is in the process of creating a new modular architecture to form the basis of all their future sports cars, as well as a family of new engines. These engines will come with four, six, or even eight cylinders, and we know the first one will probably power the next Porsche Boxster and Cayman.