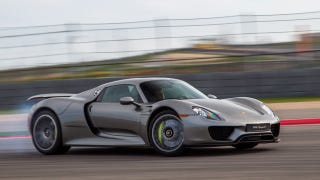 As if you needed another reason to buy a 918 Spyder, Porsche has employed a Le Mans champ to be on speed dial for any 918 owner that has a question, needs advice, or can't quite clip one particular apex at the Circuit of the Americas.
The man tasked with the job is GT2 champion David Donohue, who's been hired by Porsche to be its 918 Spyder Consultant.
"When these customers call," he tells Yahoo Autos, "I can't say, 'Sorry, I'm on a race weekend.'"