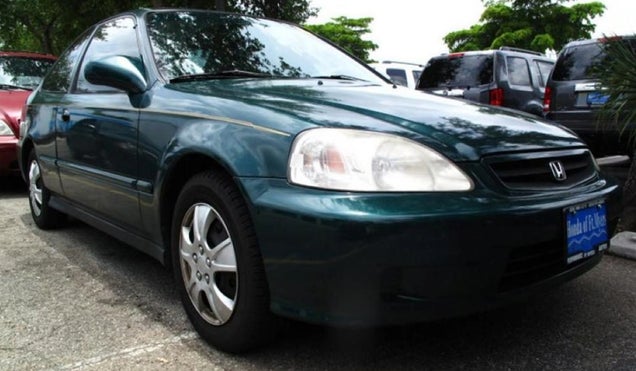 S
Earlier, the Connecticut state police issued a bulletin for a gray Honda CR-V that the Boston bomb suspects might have been driving. That car has been recovered, but they are now searching for a different car: A 1999 Honda Civic. (UPDATE: The Civic is found)
From the Connecticut State Police: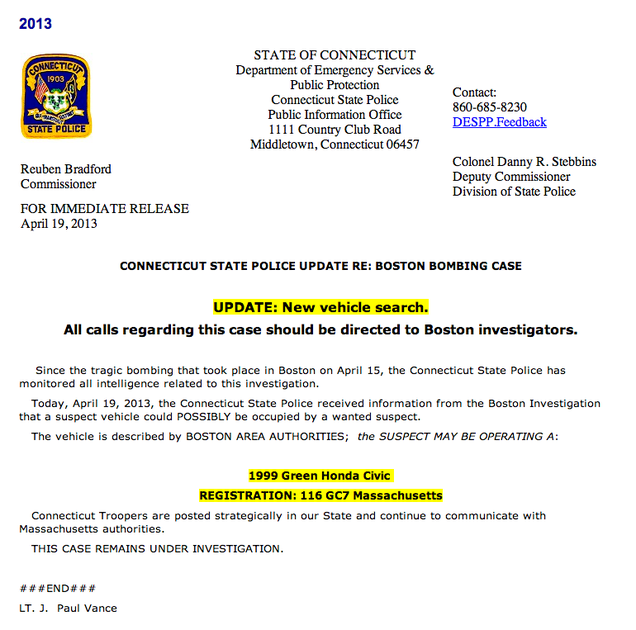 S
More as we have it. Contact local authorities if you see this car (exact car is not pictured, but should be similar to the car above).
UPDATE: Twitter user @akitz, who was a witness to last night's huge melee, saw a green Civic at the scene. The tag numbers and description match what the authorities are looking for.
Green accord license: 116GC7 involvedin shooting. Crashed cop car windows shot out. 62 laurel #mitshooting #boston twitter.com/AKitz/status/3…

— Andrew Kitzenberg (@AKitz) April 19, 2013
Former Jalop and current NY Times Wheels Blog man Ben Preston is in the Hartford area right now:
Driving east through Hartford CT, listening to CB radio chatter. Truckers are on the lookout for the green Honda Civic.

— Benjamin Preston (@benjamachine) April 19, 2013
From Mass State Police:
Media reporting we are looking for a Honda Civic reg 116GC7, please note that we have that car. We are not looking for it. BOLO recalled

— MASS STATE POLICE (@MassStatePolice) April 19, 2013