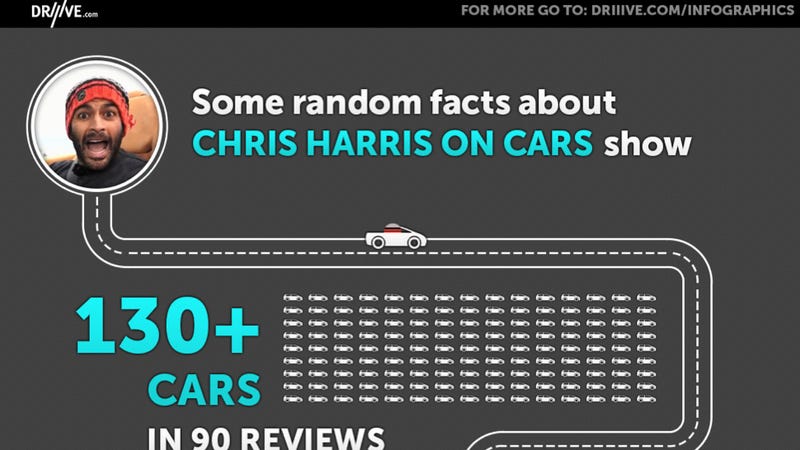 Here's what happens when you watch every single episode of Chris Harris on Cars and start to crunch the data on the cars he's hooned: you learn he's driven 56,000 total horsepower, most of the cars happen to be Mercedes-Benzes, and their total value is about $20 million.
The folks at the website Driiive have compiled this infographic on 90 reviews from our favorite /DRIVE hot shoe, and the results are both hilarious and fascinating.
For instance, did you know Harris has tested more than 130 cars in 90 reviews? And besides the various Benzes, the second-most tested model is the Porsche 911? Did you know that most of the engines he's tested (36 percent) were V8s? And that it's impossible to count all the powerslides he's done?
Other Chris Harris fun facts: He can go 300 seconds without blinking and his cruiser weighs 16,000 kilograms.