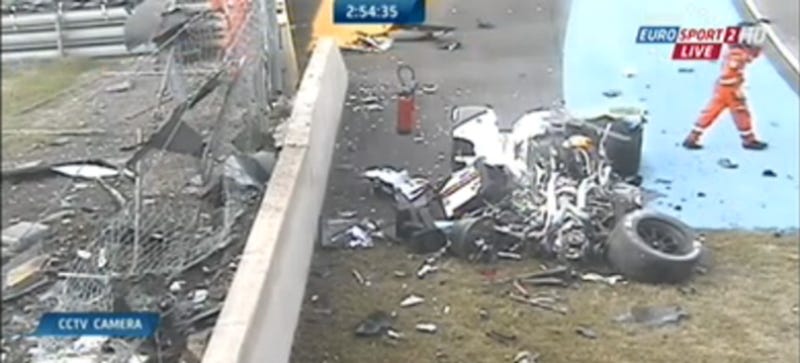 The No.1 Audi R-18 e-tron quattro piloted by Loic Duval at Le Mans practice just went airborne, slamming into a wall backwards, and nearly completely destroying the car. Duval is out of the car and talking, according to his race team.
The crash clearly did massive damage, and it's unclear as of yet whether any pieces of the car will be salvageable for the race this weekend. It definitely looks to be unlikely that the chassis will be running ever again, with what appears to be just the forward half remaining.
Audi will reportedly not be penalized for bringing in a replacement chassis, per the rules of the race.
For reference, chassis #1 was the car featured in Audi's "Welcome Back Porsche" video from just a few days ago: