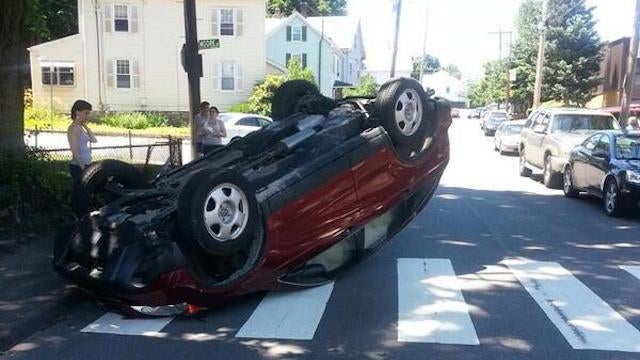 A teenager in Waltham, MA will probably forgo learning how to drive after their first driving lesson ended with a rolled CR-V. Thankfully they walked away with only minor injuries according to a tweet by the Waltham, MA Police Department.
Very minor injuries. First driving lesson didn't go well. Rollover in Waltham on Calvary pic.twitter.com/qzFotrp1XN" #poltwt

— Waltham MA Police (@WalthamMAPolice) June 27, 2014
Generally, I encourage everyone to learn how to drive, but I'd don't think I'd be driving now if I did that on my first driving lesson. Maybe that Orloving thing all the kids, and octogenerians are doing these days is starting to become a thing.
Photo Credit: @mommamingo via Twitter