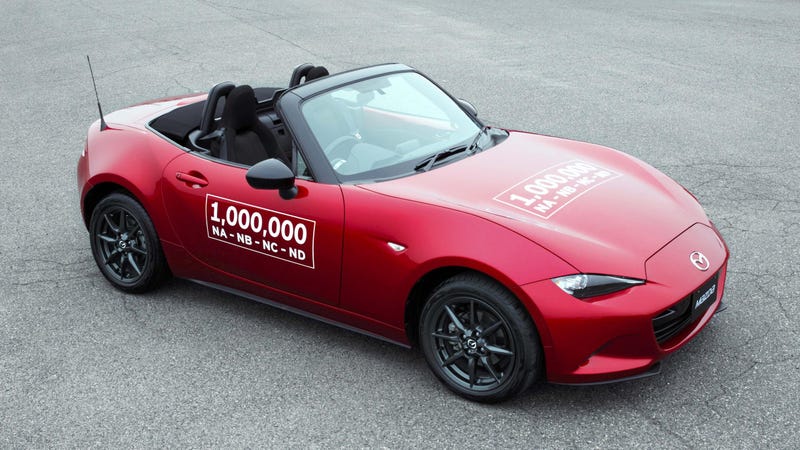 The one-millionth Mazda MX-5 rolled off the assembly line in Hiroshima on the 22nd April 2016 sporting the color, and that means there's enough Miatas out there by now for generations to come.
I wouldn't spend my money on a new car, but if I had enough cash in the bank, I would still buy a new ND Miata in a heartbeat. That's how good it is, even when it has the smaller 1.5-liter engine available in Europe and other markets.
Now, you can also go all in an get a 2.0 RF with a funky targa hardtop, but either way, pop that champagne, because the one-millionth MX-5 rolled off the line thanks to Mazda's team satisfying all those orders at Ujina Plant No.1 in Hiroshima.