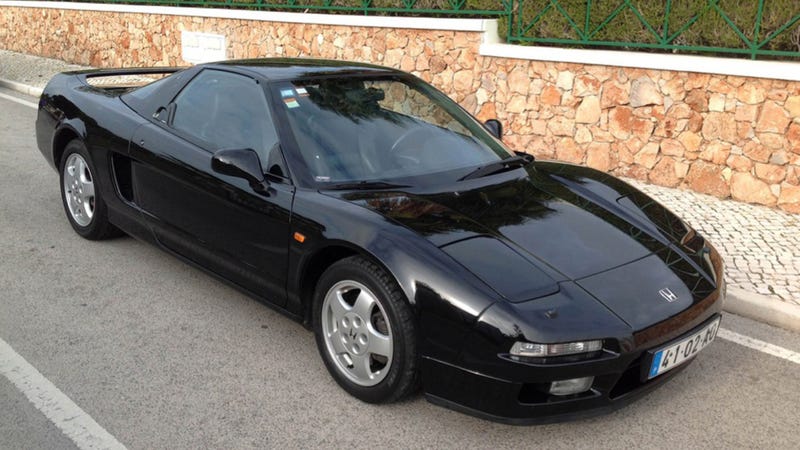 How would you like to own a copy of the greatest Japanese car of all time owned by the legendary racing driver who had a hand in its development? At a British auction in February, you could have a shot at owning what could be considered THE Honda NSX.
This spectacular black 1992 NSX will be up for grabs at a Silverstone Auction late next month where it will likely command a high premium for being owned by gone-but-never-forgotten Formula One ace Ayrton Senna. It has a black leather interior, a five-speed manual (What, you think Senna would have a slushbox? Come on) and just 31,800 miles on the clock.
If this NSX looks familiar, that's because it was previously offered up in an eBay auction last August when its ownership history wasn't quite as clear. That one has the same chassis number T000999 as this car, so now we know it was the real deal.