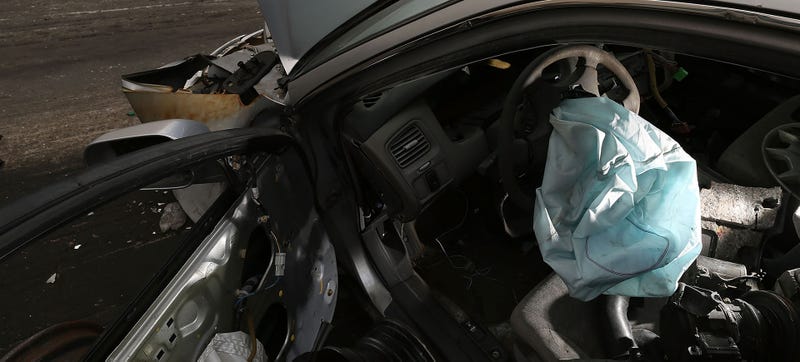 A new report from the consortium of 10 automakers investigating the nightmarish Takata airbag failures have found three root causes to be at fault. After looking them over, it really sounds like one key failure.
The Independent Testing Coalition (ITC) blames the airbags' ammonium nitrate propellant, poorly-made inflator assemblies made by Takata to house the propellant, and the heat and humidity that those assemblies allowed to reach the propellant, as Automotive News reports.
In other words, Takata's inflator assemblies were supposed to keep heat and humidity from getting to the volatile inflators. The assemblies didn't do their job, and the inflators got hot and wet and very bad things happened.