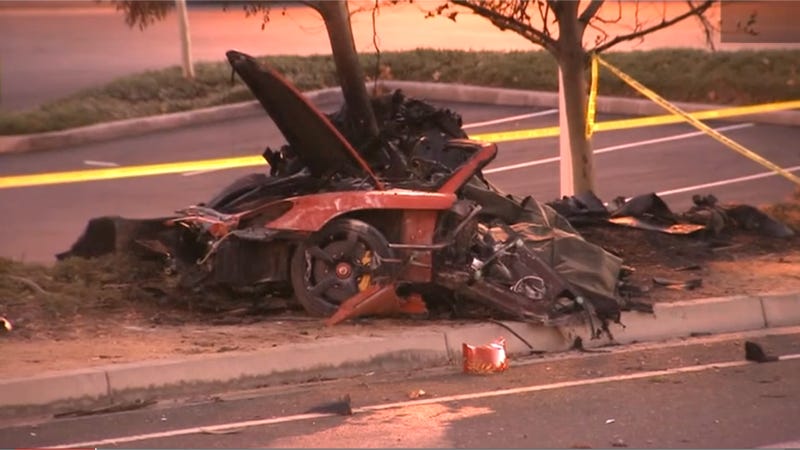 Earlier today a Los Angeles County Sheriff's Department official said investigators were examining whether the Carrera GT that crashed and killed actor Paul Walker and his driver was engaged in a street race. Now authorities say they have ruled out the presence of a second vehicle in the crash.
CNN this evening reports that "investigators have been unable to find evidence of a second car" in the Saturday crash that killed Walker and race car driver Roger Rodas, who was behind the wheel. Authorities can now rule out racing as a cause of the fatal accident.
Earlier today video showed a yellow Honda S2000 at the scene of the wreck. But a post on the S2Ki forum indicated that it belonged to a bystander who showed up to help put out the flames.
Instead, police are focused on speed as a factor in the crash. NBC News reports that the Carrera GT was traveling 40 to 45 mph when it came to a bend in the road where the speed limit drops to about 15 mph. That's where Rodas apparently lost control of the car, sources told the news network.