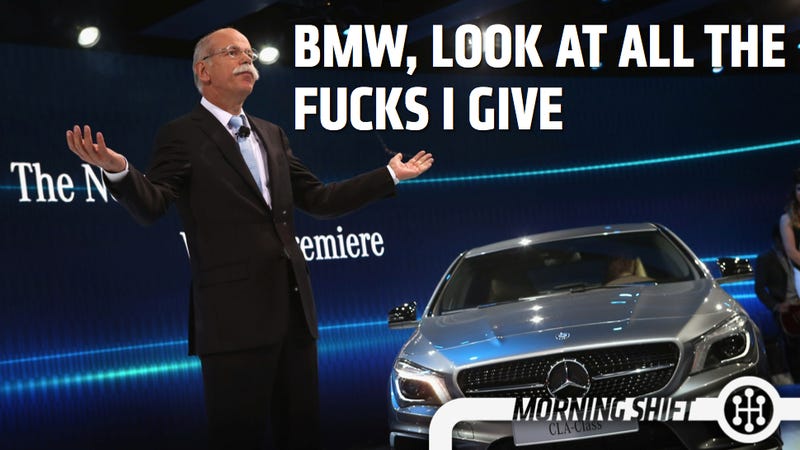 This is The Morning Shift, our one-stop daily roundup of all the auto news that's actually important — all in one place at 9:00 AM. Or, you could spend all day waiting for other sites to parse it out to you one story at a time. Isn't your time more important?
1st Gear: Nor Does It Want To Be BMW's Bitch Remember that one time when Mercedes was the biggest luxury carmaker? Me neither. Mercedes would like to return to those days and it's spending a lot of money and effort to do it, as profiled by Bloomberg.
A big part of those plans is to shake their stuffy, old man image and get younger buyers into their cars with sporty compacts designed under the guidance of Gorden Wagener who, for the industry, is an almost juvenile 45 years old.
The styling of the new models represent "a shift in paradigm," Wagener said in an interview at the show. "We radically changed the design language to make it super clean and pure in line with our philosophy, which we call 'sensual purity.'"
Hmm… "Sensual Purity." Like Anna Kendrick?
The two cars to look at in this dynamic are the Mercedes GLA and Mercedes CLA.