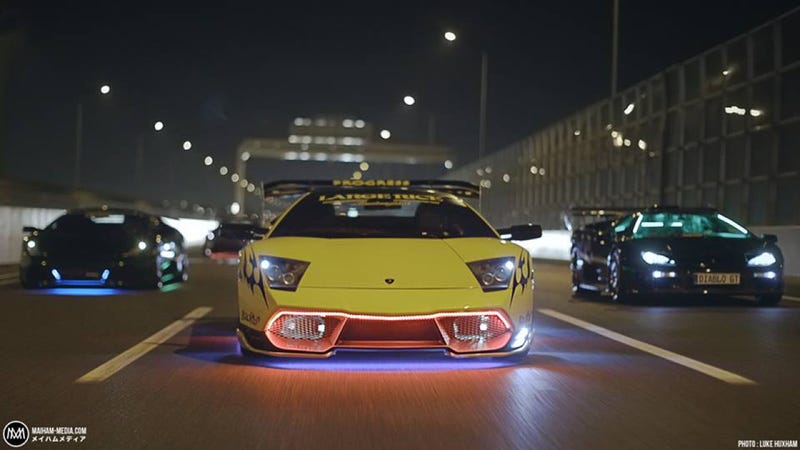 What does a slick-suited, tousle-haired, big-spending associate of Japan's infamous Yakuza drive? Apparently, as the saying goes, anything he wants.
Meet Morohoshi-san. He's just a regular guy from Kabukicho, Tokyo's "entertainment district." His business, he says, is in a "gray area," so perhaps he's been arrested a few times. He may also keep council with a few questionable, heavily-tattooed characters. His car of choice is a modified Lamborghini Diablo. Why? He's got his reasons.
That's the setup for this excellent mini-doc by Tokyo-based videographer, Luke Huxham. Huxham, who also did Racing In The Streets: Group C Porsche 962, has been producing short documentary style films out of Japan for several years, after having moved there six years ago with zero knowledge of Japanese or filmmaking.