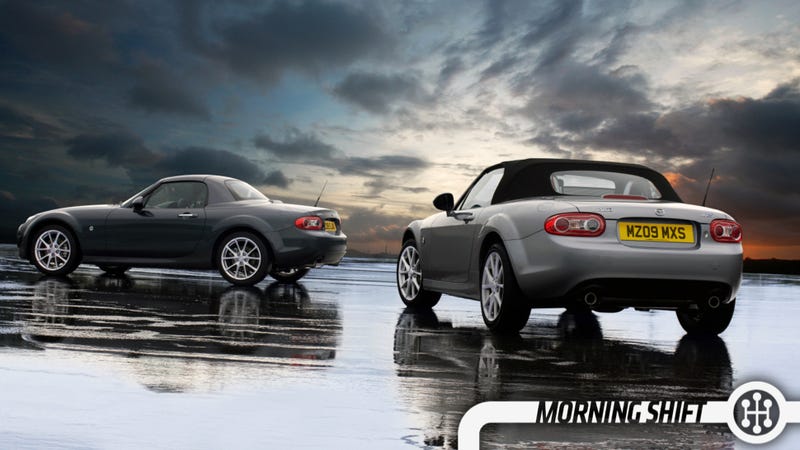 This is The Morning Shift, our one-stop daily roundup of all the auto news that's actually important — all in one place at 9:30 AM. Or, you could spend all day waiting for other sites to parse it out to you one story at a time. Isn't your time more important?
1st Gear: Ok, Maybe Currency Plays A Role
The net income at Mazda jumped by 60% to $198.5 million this last quarter, great news for everyone who loves the fantastic (or at least above par) cars they've introduced this year.
Much of this you can credit to an increase in sales and more profitable new models.
The rest of the credit, though, goes to currency valuations in the yen that have benefited exporters like Mazda and to the fact that Mazda wasn't exactly printing greenbacks last year.
In the latest half year, Mazda's average transaction rate was 88 yen to the dollar, vs. 79 yen to the dollar a year earlier. In other words, for every dollar received from sales, Mazda this term booked 88 yen in revenue, vs. just 79 yen a year earlier.
However irrational it is, we'd like to credit the Mazda MX-5 with this success.