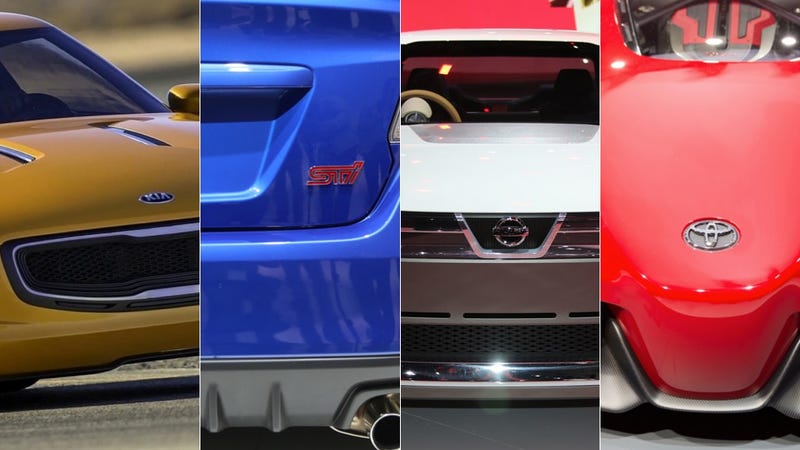 "No one cares what we think!" is a refrain I hear all the time on Jalopnik. I have said it and so have you. "We enthusiasts are a drop in the bucket compared to the Camry and MDX buyers. Our opinions don't matter!"
This year's Detroit Auto Show convinced me that maybe, just maybe, we've been wrong about this. I was genuinely surprised this year by the sheer volume of not just performance cars, but performance cars I would be interested in buying. Maybe they do listen to us after all.
Actually, I'll tell you what they really listen to. It's not your Internet comments, it's how you spend your money.
Last year in the U.S., Subaru and Scion together sold more than 26,000 BRZs and FR-Ses. The Toyobaru twins have been far more in demand than original sales targets predicted. Clearly, the public's appetite for small, affordable rear-wheel drive sports cars is bigger than everyone realized. (I don't wanna say I told you so, but...)
So what did we see out of Detroit this year? Two small, affordable rear-wheel drive cars that seem very squarely aimed at the BRZ and FR-S: the Kia GT-4 Stinger and Nissan IDx, the latter of which dropped in Tokyo but made its American debut in the Motor City.