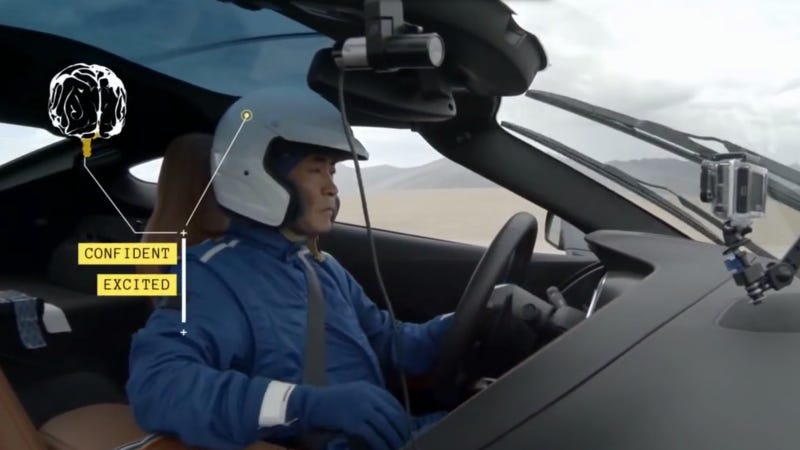 I think it's safe to say that Kazunori Yamauchi is a man who knows a thing or two about speed.
See, in addition to being the creator of the amazingly successful Gran Turismo games, Yamauchi is also a professional race car driver who earned his chops doing endurance races on the Nürburgring and other events. He's the real deal, baby.
As such, Chevrolet sought Kaz's input on the 2014 Corvette Stingray by suiting him up and putting him on an actual track. More than that, they wired him with sensors to monitor his body and brain performance during his hoonage.