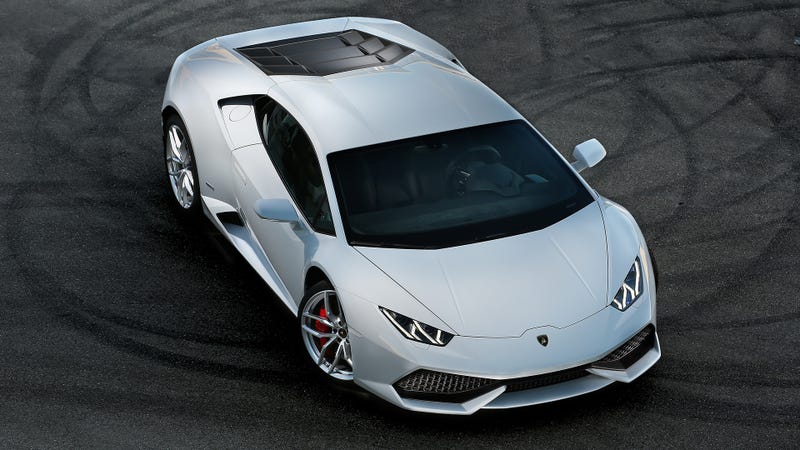 The Lamborghini Huracan has a hybrid carbon-aluminum chassis, a clever all-wheel drive system that can send all the power to the rear tires, 3 gyroscopes, a dual clutch gearbox and a top speed of 201 mph. A light two-wheel drive version is almost certainly coming, too, but the manual is dead for good.
(Full disclosure: Lamborghini wanted to explain us how the Huracan works so badly that they flew me to Bologna, took us to the Museum and made sure I always had enough mozzarella in my body to function properly.)
Most of the Huracán's (with a silent 'h') specs have been out already, and you've also seen one of the four cars currently in the US going sideways. That's great, but what's better is when you have Lamborghini's CEO, chief engineer, chief designer, chief test driver and the smartest man from Audi standing next to it answering your questions. Their body language reveals more than the figures.