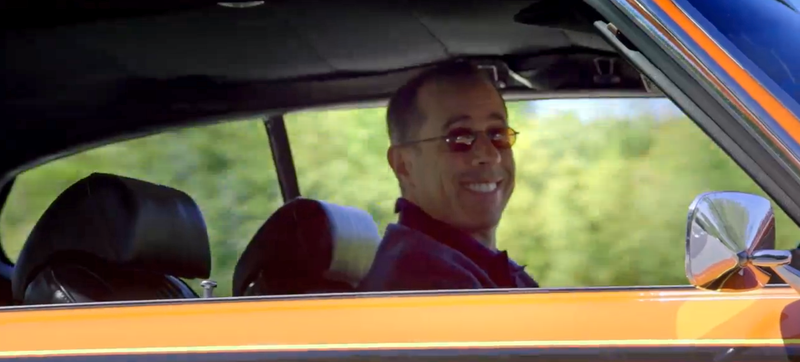 We love Jerry Seinfeld's Comedians in Cars Getting Coffee, and it's nice to see that other people love, it too. It's got so much love that it's actually up for an Emmy award this year! But Jerry faces some stiff competition, including Jay Leno. And the universe.
Seinfeld's wonderful car-and-comedian-centric web series just got nominated for an Emmy award in the "Outstanding Short-Format Nonfiction Program" category.
Other noms include another one of our favorites, Jay Leno's Garage, as well as a series of short special videos that supported National Geographic's Cosmos: A Spacetime Odyssey, hosted by Neil deGrasse Tyson, and A&E and History's documentary about the Boston Marathon bombings.