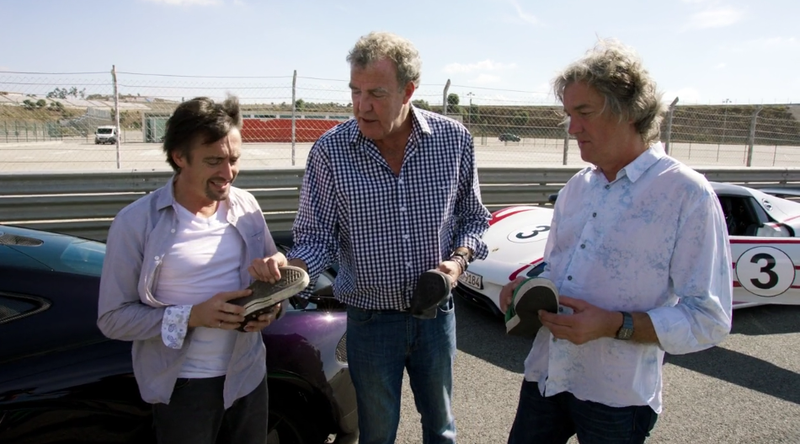 The biggest voice in the car enthusiast world has once more trashed electric cars based on a bunch of misinformation and dipshittery. Jeremy Clarkson, what are you talking about, man?

Clarkson spoke with Business Insider recently in a Grand Tour-related interview. BI asked JC what he thought about Tesla, which he infamously faked the death of in his Top Gear days.
Let's take a moment to gaze at this brain fart:
BZ: In the past you haven't been a huge of fan of Tesla. Has your thinking changed at all?

JC: No, because I will never be a fan plug-in electric cars. You have brown-outs in New York already when you have people charging (phones) up, and running lights. America is barely coping with its demand for electricity. Same in Britain. We're 5% and you're 16% under here in the US. So, when people start charging their cars up, where's the power going to come?

Who knows.

You'll have to build more power stations. Is that environmentally friendly?

The answer is hydrogen. But the more plug-in electric cars that come along, the less demand there is for carmakers to get off their asses and start making fuel cell cars — which is where we must go. We must have fuel cell cars. The world has to have them.

Who knows? Not Jeremy Clarkson, that's for sure.
NYC does not have brown-outs thanks to mobile phones and running lights. NYC has brown-outs when every last one of its residents all turn on their air conditioners they bought off the street at the same time.
What cracks me up is that Clarkson is specifically wrong about the electric car situation in New York City. I've lived here in the city during not just a brownout but a proper blackout. It turns out it's easier to keep an electric car running in the city during a blackout than it is to wait in massive out-of-town gas station lines. Here's my full story on one Tesla owner getting over on all of us gas-burners back in the days of Hurricane Sandy: