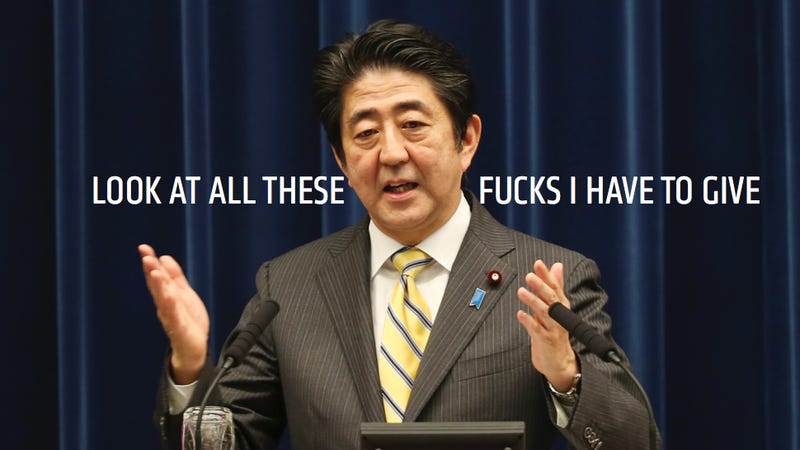 This is The Morning Shift, our one-stop daily roundup of all the auto news that's actually important — all in one place every weekday morning. Or, you could spend all day waiting for other sites to parse it out to you one story at a time. Isn't your time more important?
1st Gear: Japan Is Basically The GM Of Countries
Sketchy safety issues, frequently stunted growth, massive cultural issues, and a leader who came in with a lot of good will who needs to prove they can get shit done. Congratulations Japan, you're General Motors.
We talk about the yen and about Abenomics a lot, because Japan is still home to many of the world's largest car companies despite slipping in terms of growth. What's up?
It always gets back to "culture" and the Japanese cultural modes that helped them grow so much in the '80s and '90s are basically the same ones that are dooming them now: Conservatism, protectionism, a desire for stability. Now they're smaller than China, economically, and it doesn't look like that's going to reverse itself anytime soon.