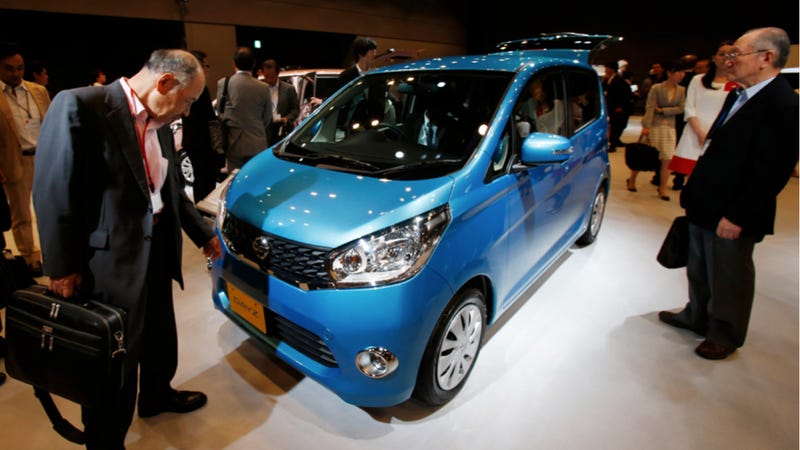 This is The Morning Shift, our one-stop daily roundup of all the auto news that's actually important — all in one place every weekday morning. Or, you could spend all day waiting for other sites to parse it out to you one story at a time. Isn't your time more important?
1st Gear: Let's All Party Like It's Not 1997
E'rbody was all freaked out because Japan just raised their sales tax and the last time that happened was 1997 and it started a 21-month slide in car sales. Guess what? That didn't really happen!
"People's expectation for future income is not as bad as in 1997," Masahiko Hashimoto, an economist at Daiwa Institute of Research Ltd., said by telephone. "This kind of sentiment would have an impact on their consumption behavior."
Abenomics!
This isn't to say that the economy isn't going to continue to have its problems, or that they're going to have a banner year, but a drop of 1.2% for May isn't that bad, especially when you consider people rushed out to buy cars ahead of the tax change.
But still, minicars (or Kei Cars) were up!
"Deliveries of minicars rose 5.3 percent in May after a 2.9 percent rise in April, boosting domestic automakers including Toyota, Honda and Nissan Motor Co., which each made profit forecasts for this fiscal year that trailed analysts' estimates."
Sweet.
2nd Gear: Fiat Chrysler Says U.S. Can't Suck
Today's installment of "Shit you didn't really need to spell out for us" is brought to you buy the letters S and M for Sergio Marchionne, who says that their latest five-year plan relies on their U.S. operations not shitting the bed.