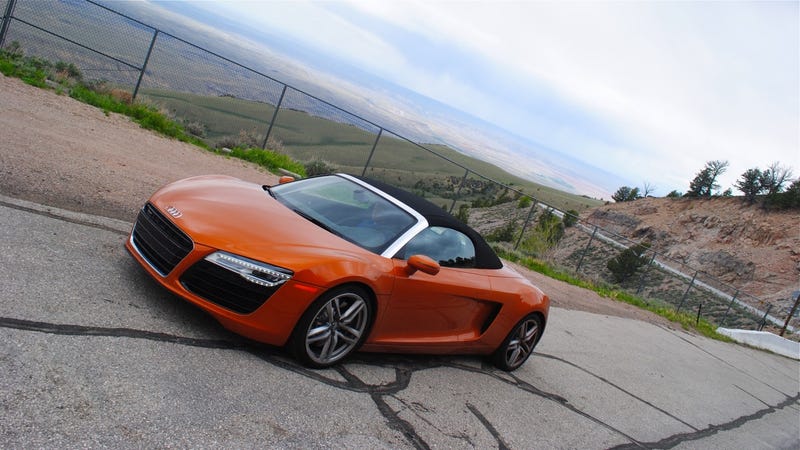 Leaving Old Faithful I was prepared or an easy drive out of the Rockies and into Wyoming's famous ranch land. Alas, I had one more stretch of America's purple mountain's majesty left that my Gulf Coast mind was not prepared for.
As I was crossing the Martian landscape of the valley around Bighorn Lake it didn't occur to me that, hey, I'd have to cross those imposing mountains on the other side. It wasn't until I pulled close enough to notice the spaghetti road on the R8's GPS that it occurred to me we'd be driving straight up those mountains.
If you're going to make such a trip, you can't do much better than an Audi R8 as it was basically designed around the concept of putting an engine as close to the center of the car and the wheels about as far out as possible.
Grip was not going to be a problem, just my nerves. I have a heights issue but I enjoy twisty mountain roads. It's a conundrum. I've done Deal's Gap with no issues and have an annual pass for Skyline Drive.