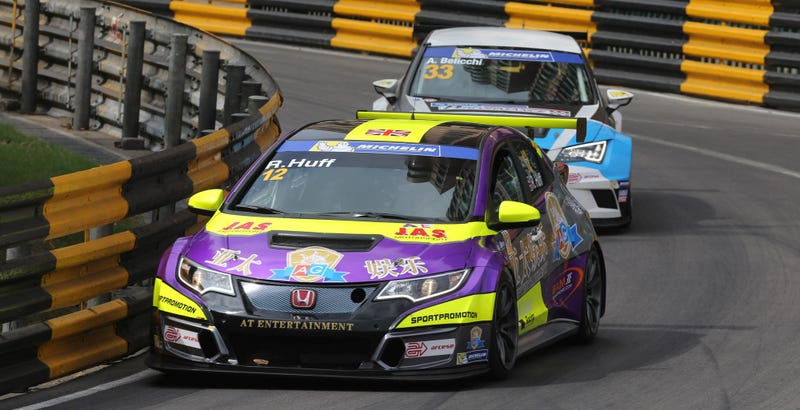 According to that joker Michael Ballaban, touring car drivers, and I quote: "Should all be banned from all competition, of any sort, for all of time. No pie eating contests, no bar trivia nights, no dizzy-baseball, and certainly no WTCC." Please.
Now Michael was talking about a specific event that happened a few years back in the WTCC race at the Salzburgring. But yours truly took it as a direct slap in the face to touring car drivers everywhere; that Ballaban was saying somehow, us touring car drivers weren't man (or woman) enough to live up to his expectations of what race car drivers should be.
I am here to provide first hand proof that touring car drivers have some of the biggest, brassiest balls on the planet, and it's the Ciruito de Guia at the Macau Grand Prix in Macau, China.