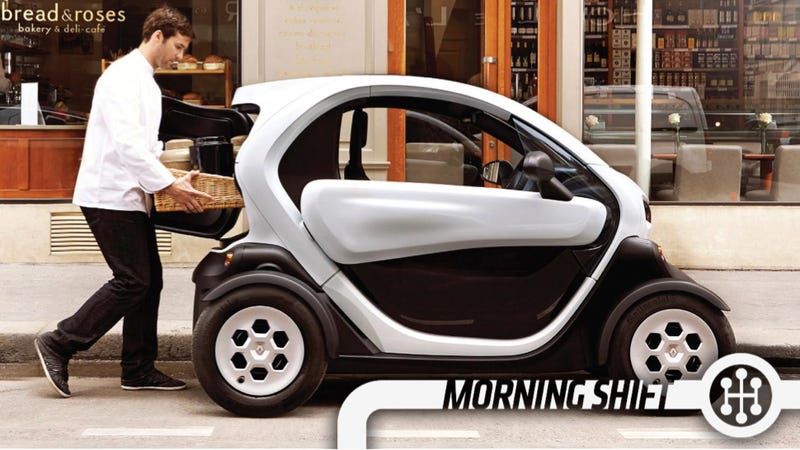 This is The Morning Shift, our one-stop daily roundup of all the auto news that's actually important — all in one place at 9:00 AM. Or, you could spend all day waiting for other sites to parse it out to you one story at a time. Isn't your time more important?
1st Gear: The Renault Twizy… Cargo?
There's so much important news today I thought I'd start up with, arguably, the least important. Unless it's June Fools' Day in the UK or there's a pressing need for small EVs with no range and limited cargo capacity this seems like a terrible idea.
Renault, maker of a very capable small van in the form of the Kangoo, has built an EV version of their Renault Twizy. It is cheap, at the U.S. equivalent of about $13K with their crazy tax. Here are the stats: