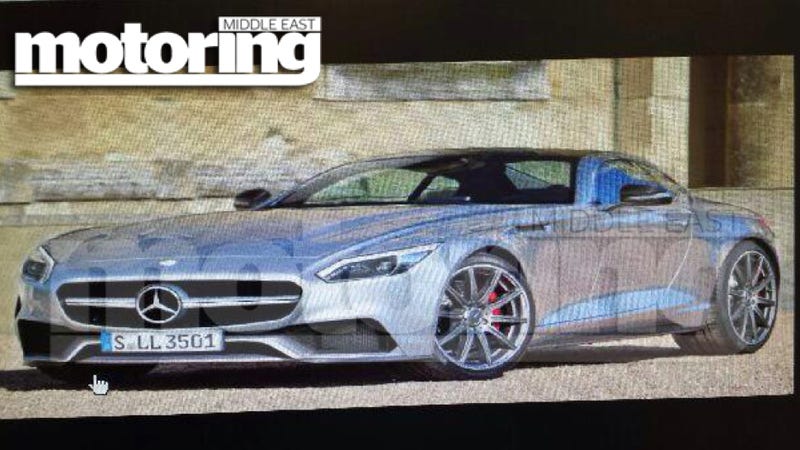 Mercedes has been developing a new car to fight the Porsche 911. We know this. But is this what it will look like?
This shot, which comes from Middle East Motoring (head over there for a shot of the rear), is purported to be a brochure scan of Mercedes' upcoming smaller sports car. They say the car will go on sale in 2015 as a 2016 model.
If that's the case, is the design already finalized? Not to harp on an old subject, but we did show you the design of the 2014 Corvette in 2011. The timeframe here matches perfectly.