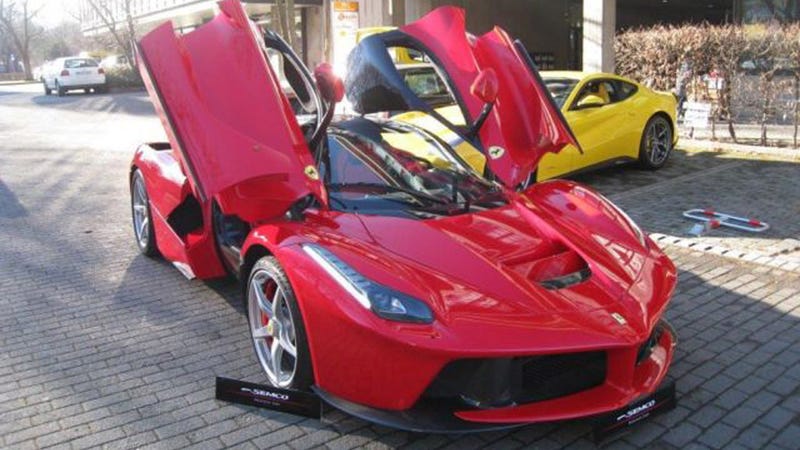 The LaFerrari is already on the streets, and that means people are now trying to sell them 'used' at a huge markup. This one in Germany is listed at 2.38 million Euros, or about $3.24 million USD. Is it for real?
SEMCO GmbH in Munich claims to be selling the car. It's listed with 200km on the clock, which is easy to believe. It's also listed with a combined economy of 11L/100km (about 21MPG), which is hard to believe.
CarScoops points out that you can buy a LaFerrari from the factory for about $1.77 million, though that's easier said than done. According to its commemorative plate, this is car number one of 499, which does not actually designate it as the first LaFerrari.