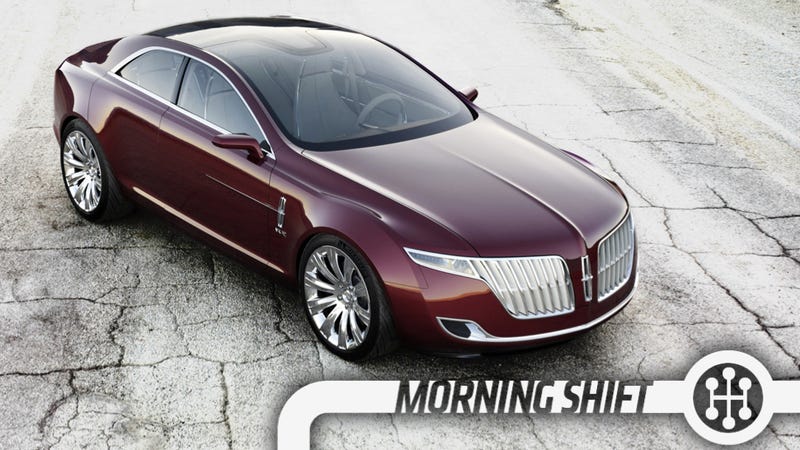 This is The Morning Shift, our one-stop daily roundup of all the auto news that's actually important — all in one place at 9:00 AM. Or, you could spend all day waiting for other sites to parse it out to you one story at a time. Isn't your time more important?
1st Gear: Oh That Poor Caliber Driver
I'll start off this morning with a deep look from Bloomberg Businessweek on the challenges a resurgent Chrysler has had to face. Specifically, they're selling popular trucks and SUVs through Jeep and RAM, but their cars still lag behind the competition.
While the Chrysler 300/Charger is a fine vehicle and the Fiat 500s are popular, the company hasn't been able to break into the popular compact and mid-size sedan markets. Chrysler will try again with a 200 they hope can compete with the Camry and Fusion.
The lede is killer:
Driving home from work earlier this month, Chrysler dealer David Kelleher was struck by a pang of guilt when he stopped at a red light behind a Dodge Caliber, a compact criticized for stodgy styling and inferior quality before it was killed off last year.
"It was from my store," said Kelleher, who has two Chrysler Group LLC dealerships in Glen Mills, Pennsylvania. "I almost feel bad that a customer of mine is driving that car, considering the offerings we have now."
2nd Gear: Vauxhall Gets Its Own GTS
See if you can follow here and, of course, correct me if I'm wrong. We're getting the Chevrolet SS, which is a version of the Commodore SS from Australia, of which there's also a hotter ZL1-powered Holden HSV GTS, which is now also the Vauxhall VXR8 GTS in England.