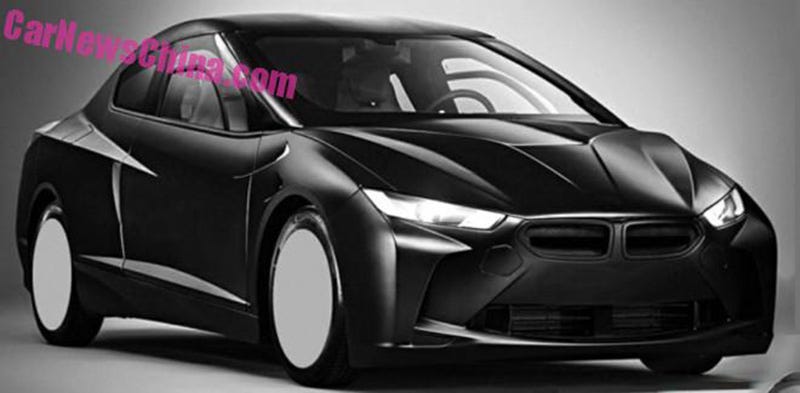 BMW has been showing off its hydrogen fuel cell technology recently be turning an i8 into a ride fit for Robocop, but these new images supposedly leaked by China's patent bureau to Car News China show a very different animal that's more reminiscent of Honda's and Toyota's production hydrogen cars.
Back in the early 2000s, BMW upgraded the internal combustion engine of a 7 Series to make it run on both hydrogen and gasoline. That technology wasn't ready for production though, so BMW started to focus more on electric propulsion and lightweight construction using carbon fiber composites. The resulting BMW i brand was launched in 2011 and gave us two quite amazing machines so far: the i3 city car and BMW's top of the line hybrid sports car, the i8.

Since Asian manufacturers including Hyundai, Toyota and Honda seem pretty keen on making fuel cell technology the next game changer, BMW did their research by upgrading an i8 to hydrogen drive. But in a recent interview at the Frankfurt Motor Show, Head of BMW i Henrik Wenders told me the lack of infrastructure means they are pretty far from building a fuel cell car just yet.