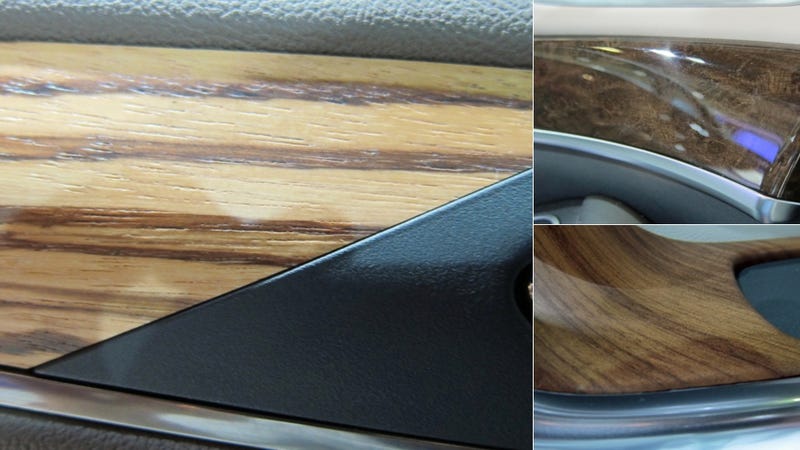 Wood, for some reason, means luxury. It's in more places than your car, like on your kitchen cabinets, your recliner, your rubbery phone cases. Rarely is it real wood, but there's something about the look that resonates with people when thinking about premiumness.
Honestly, wood trim is not my thing. Part of it comes from being exposed to too much of the fake stuff in things like 1980s Buick Centurys. It's spreading, though, throughout all cars as a way to push them upmarket in the eyes of some customers and sometimes it does dress up an interior well.
I took a walk around the LA Auto Show in search of some good car woods. I thought the best ones would be the dull, unfinished looking ones that are in fashion now. Turns out, that's not always the case.
This is the Mercedes S65 AMG. It's supposed to be fast and luxurious. I have no doubt of its quickness, but it does manage a luxurious interior even with shiny wood. Perhaps it works here because most of the interior is actually covered in beautifully stitched leather. The wood is quality, though, and the color nicely matches the cream interior of this particular show car.