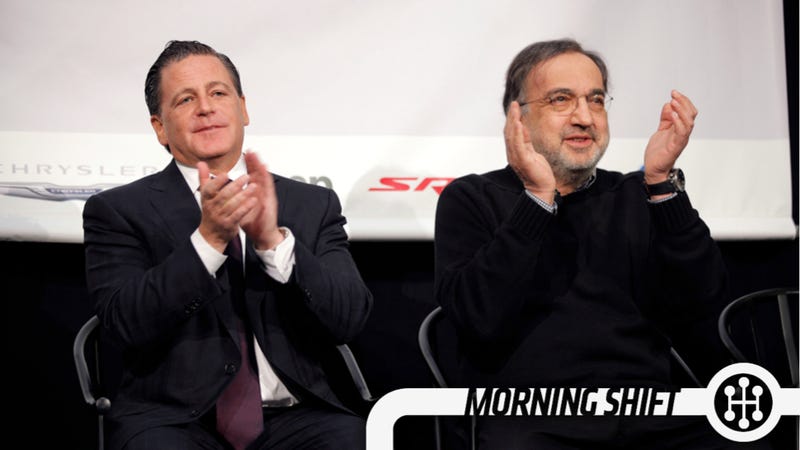 This is The Morning Shift, our one-stop daily roundup of all the auto news that's actually important — all in one place at 9:30 AM. Or, you could spend all day waiting for other sites to parse it out to you one story at a time. Isn't your time more important?
1st Gear: WTF Is Up With Chrysler?
Is there a strategy behind the Chrysler IPO or are the two sides — Fiat and the UAW healthcare trust that owns 41.5% of the company — just bluffing at this point? I have no idea and this morning's news isn't helping much.
The Wall Street Journal ran a big piece on Sunday about how Chrysler was "going full speed to get an IPO done by mid-December, ratcheting up pressure on the company's two owners to strike a deal that would allow majority owner, Fiat, to buy full control before Chrysler lists."
This made sense. A recent development in the saga had insiders at Chrysler pricing the company's IPO at around $10 billion, which would only give the UAW trust $4.15 billion — less than Fiat is currently offering.