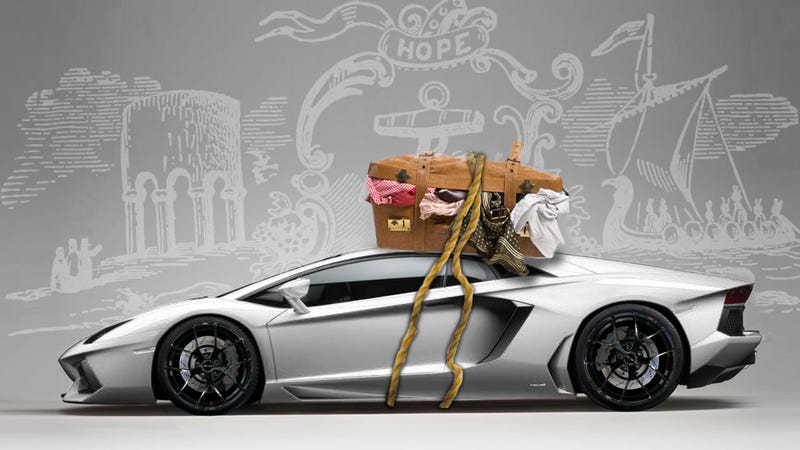 Supercars aren't built for roadtrips. They're loud. They're cramped. They're uncomfortable. There is no storage space. Sounds like a challenge to me. And that's why I'm taking a Lamborghini Aventador to Rhode Island this weekend. Challenge accepted.
(Full Disclosure: Lamborghini and I have been talking about this trip for a while. A long while. As far as we both know, this is the first time that Lambo USA have agreed to give out an Aventador to a moron like me for an extended weekend road trip. I hope I don't hurt it.)
I previewed this trip last week in a post that kind of made me sound like a really terrible person. I blame it on a lack of coffee. Here's the non-asshole version: This weekend my college group of locust-esque friends will envelop Newport, Rhode Island to devour its nutrients and, more importantly, to celebrate one of our own getting married. It's going to be a hoot. So much of a hoot that we've all decided to get there early and annoy each other for a few days.