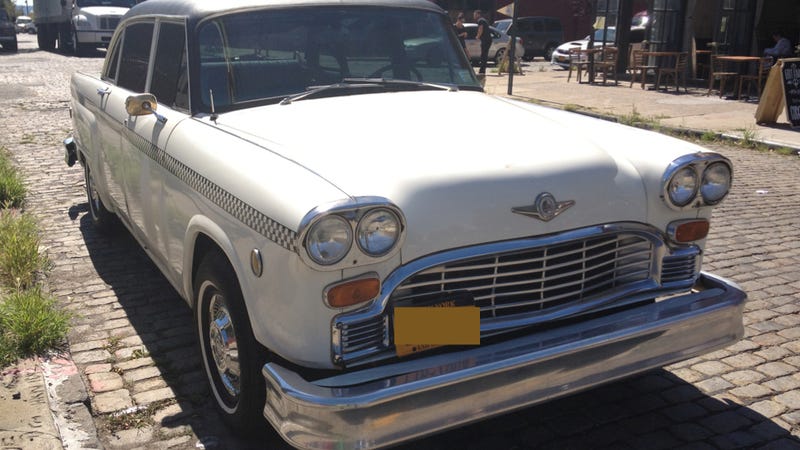 Welcome to Little Car in the Big City, where I highlight fascinating cars I found walking around a town that is known for being bigger than everything else, but where every car is fighting to stand out: New York, New York.
It's hard to overstate the iconic status of the Checker Marathon, which for decades held the title of "New York City's Taxicab." It's also hard to overstate the degree to which these old tanks have sadly vanished from New York City streets. More rare a sight than any random Ferrari California or Lamborghini Gallardo, it's difficult to even spot one that hasn't been turned into some sort of HSBC marketing gimmick or something like that. Which is why it's such a rare treat to see a real one, live, in the flesh, and completely unsullied.
There's been a lot of argument and back-and-forth about the Nissan NV200, which is tentatively set to take over from the Ford Crown Victoria as New York City's next generation of taxi. Some of the criticism is that it's not Crown-Vic enough, with none of the ridiculous rear legroom, none of the big V8 that can be repaired with a brick and some string, and none of the ultimate durability that the rear-wheel drive Ford provided. But to be honest, it's not even about the Crown Vic.