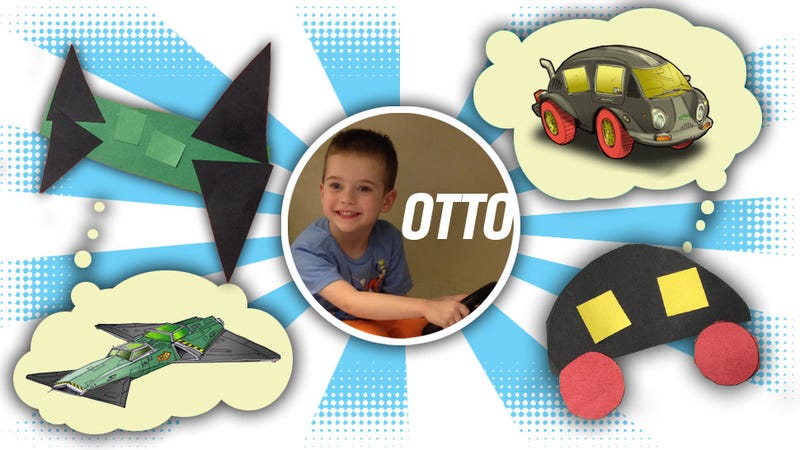 There's an artist named Dave DeVries who started painting startlingly well-realized versions of kids' drawings of monsters. My son Otto just turned 5, and the volume of his artwork has increased. To my delight, there's been some cars and planes in the mix, so, inspired by DeVries, I thought I may as well try re-drawing some.
I found these two works of Otto-art crammed in his backpack when he returned from pre-school. They're construction-paper two-dimensional assemblages, one of a car and one of an airplane, two things Otto is very interested in.
When I first saw the car, my first reaction was that it looked like the Hoffmann, the worst car of all time. Then I looked a little closer and saw the much more sensible wheelbase and (presumably) four-wheel configuration, meaning Otto had significantly improved on the Hoffmann's design.