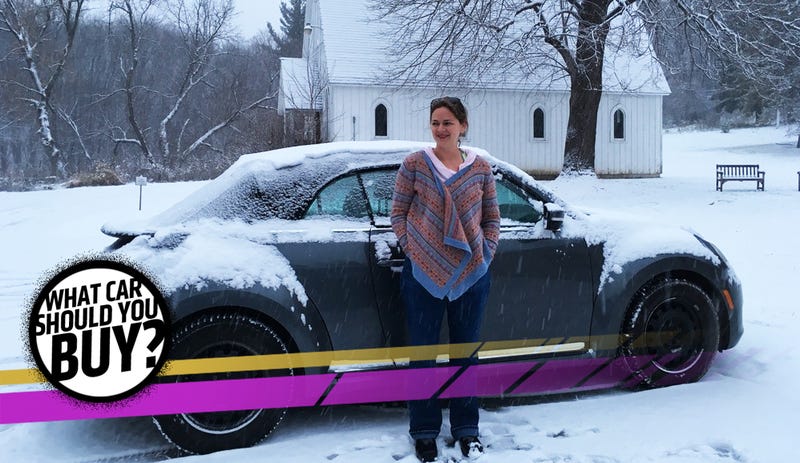 Allie is a single mom who understands that you don't need a big SUV to haul around two kids. However, her Volkswagen Beetle is getting a bit tight for kid duty, so she wants something a bit more practical—but she refuses to give up having fun. What car should she buy?

(Welcome back to What Car Should You Buy?, where we give real people real advice about buying cars. Do you want us to help you find a car? Submit your story on our form.)
The eternal debate among enthusiasts goes like this: "Can you have a fast, fun car that will also accommodate your kids and all their stuff?" The ideal car would be big enough to haul kids and gear, and also have the performance that satisfies our inner gearhead.
Even though America doesn't typically get things like manual-shift fast wagons, it happened once in the form of the Cadillac CTS-V. Unfortunately, most of those are still out of reach for our modest budgets so we are left to make sacrifices with various compact cars and hatchbacks.