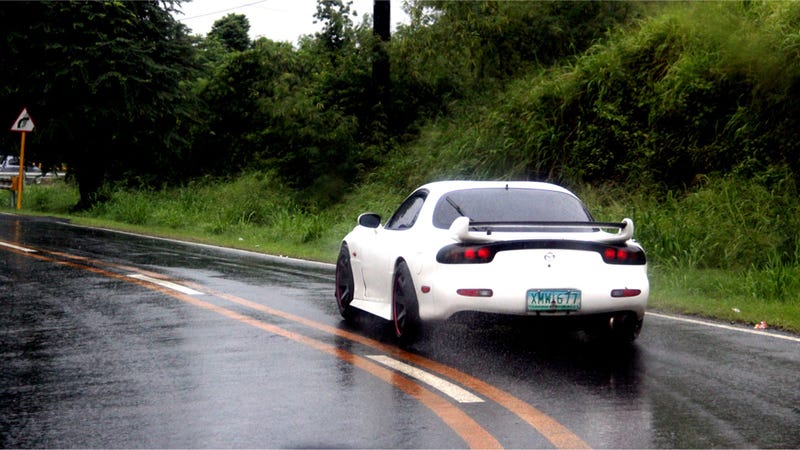 Oh hey, look. Another day, another news report about a new Mazda RX-7 that's in the works, for real, and is really gonna hit the streets and be sold to actual humans in just a few years. Really. Seriously!
If you just rolled your eyes and then slammed your head against your desk, then you and I had the same reaction to this piece in Autoweek that says "Word on the street has Mazda resurrecting the Mazda RX-7, this time as an agile, lightweight, two-seat coupe with a next-gen 250-hp rotary engine."
Sigh. Oh, God. Here we go again.
Let me preface this by saying that I like Mazda. And the rotary engine. And the RX-7! I'd absolutely love to see a new one on the road again someday. And I like Autoweek too, they do excellent reporting, and I don't think they're just blowing smoke up our collective asses here.
The problem is that we have been hearing rumors and supposed insider reports about "a new RX-7" in various places since the old car left the U.S. in the 1990s, since it was killed off in Japan in the early 2000s, through the entire lifespan of the RX-8, and at least a few times every year since then.
Let's trace Jalopnik's own history of writing about the "new RX-7." In 2009 "The Auto Insider" said a concept would appear at the Tokyo show; Ray Wert said that same year that the it would replace the RX-8 and be on the road in 2011 or 2012; Sam Smith in 2010 said it would be turbocharged; we in late 2012 reported with a heavy dose of skepticism on a new one coming "sometime"; and then I wrote last year that Mazda CEO Masamichi Kogai himself said there are no plans to resurrect the rotary because it's not commercially viable.