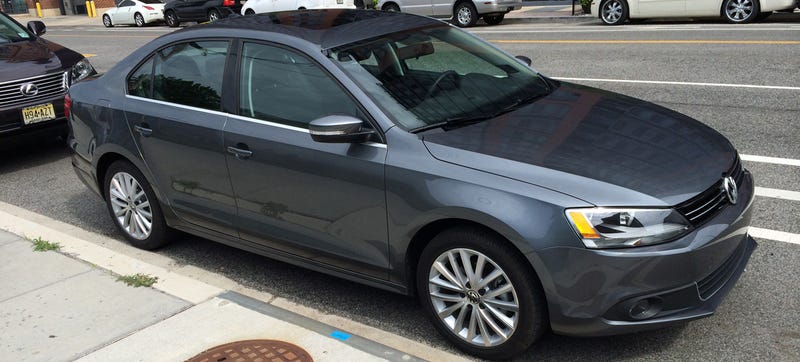 The bitchin' Camaro got swapped out for this. But hey, life isn't always fair. (I'm kidding! The Jetta is a fine little car.)
While rich oligarch Travis Okulski is driving around in a Bentley Flying Spur, I, Patrick George — proud member of the proletariat — shall make do with this new Jetta instead. Because I'm a man of the people.
The current Jetta has been around for a while, but for 2014 it gets an all-new 1.8-liter turbo four with 170 horsepower and 184 pound-feet of torque as its base engine. That's the same one that's in the new Golf, and it's a pretty good motor. "GTI lite" is the best way I can describe it, and I mean that in a good way.