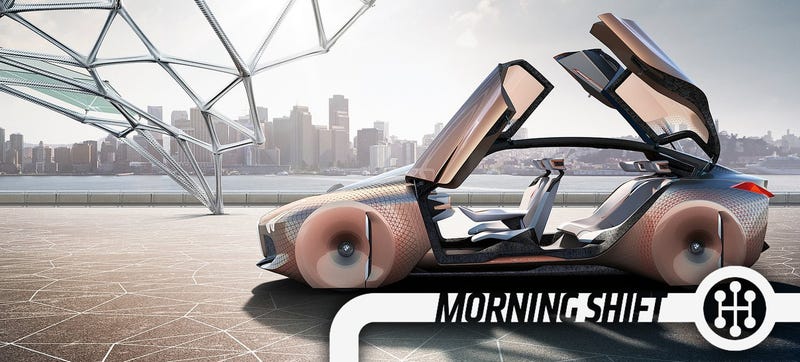 Good Morning! Welcome to The Morning Shift, your roundup of the auto news you crave, all in one place every weekday morning. Here are the important stories you need to know.
1st Gear: The Ultimate AI Machine
We know autonomous cars are coming, and in several ways are here already. But BMW CEO Harald Krueger is thinking beyond just autonomy to the effects of full-on artificial intelligence in cars.
Citing the win of Google's AlphaGo AI over a Chinese player and the development humanoid robots that react to how you feel, here's what Krueger is thinking about these days, according to Automotive News:
"The companion in the Vision Next 100 car is just that: a real companion that gets to know you as a person and responds to you as an individual," Krueger said. "I firmly believe this is not a threat to us, it's much more a huge opportunity to all of us — mobility become more versatile. It will be effortless, available on demand and tailor-made for all our customers' individual needs."

BMW is hiring experts in machine learning and artificial intelligence as it develops the Vision Next 100 into a flagship production model due to launch in 2021. The company said in March it is shifting its strategy to focus on electric vehicles, automated driving and new services in the field of premium individual mobility.
I wonder if BMWs will one day know how annoyed I am at their repair bills.
2nd Gear: Karma's Back
Undeterred by the demise of its original iteration Fisker, now-Chinese owned Karma Automotive is back and setting up shop in the Motor City. Here's Crain's Business (via Automotive News) on that: