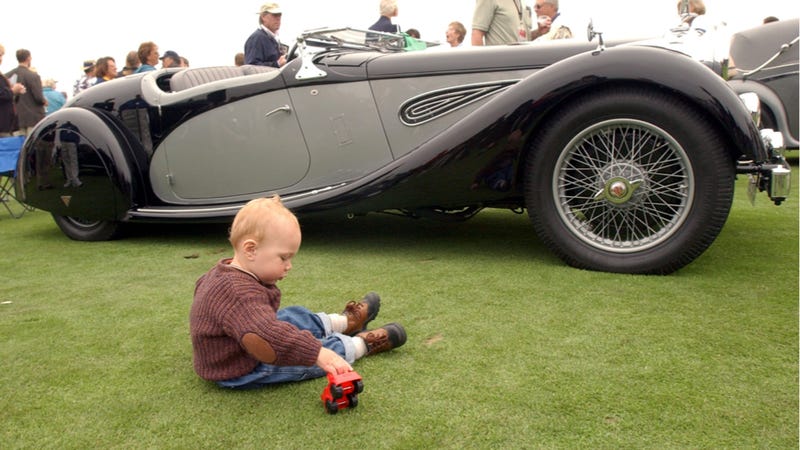 Welcome to Pebble Beach (aka Monterey Car Week), the time of the year when exotic cars both old and new descend on a small ocean town and fill the air with the stench of opulence and the glorious burble of engines. Here's how you can follow along.
We'll be posting on the Pebble Beach tagpage and the front page of the site all day. We have a team of reporters going to the Quail Car Show (the most egalitarian show) today, the Monterrey Historics race tomorrow, and the Pebble Beach Concours d'Elegance on Sunday.
There will be new car reveals like the BMW M4 and Spyker B6 Venator. We'll also be going to the parties and availing ourselves of automaker booze (Bentley is winning so far).