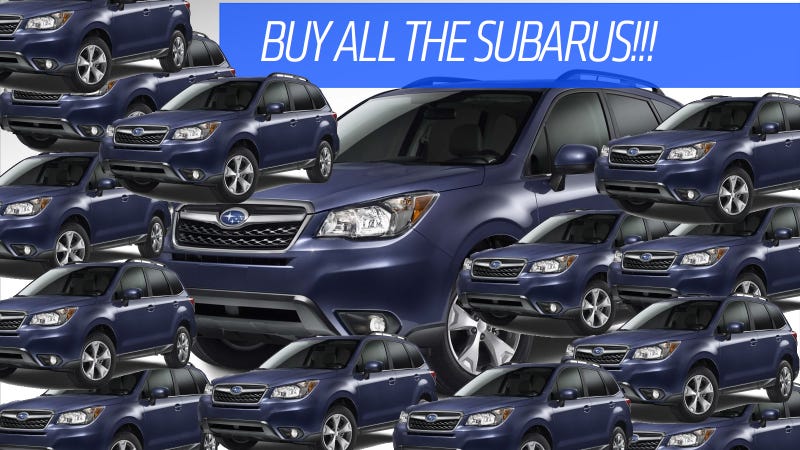 Like a Franklin Terrace dope fiend jonesin' for those WMDs, Americans are thoroughly addicted to buying new Subarus. Subaru just recorded its best sales month of all time in August, and that's on top of an insane record-breaking sales streak that has lasted well over a year. How did we get so hooked on Subaru?
New car sales have been on the upswing in recent months as the economy improves, and Subaru has been way out in front. As USA Today notes, Subaru in August sold nearly 42,000 vehicles, a stunning 45 percent increase over the same month last year.
The redesigned Forester's sales were up 89 percent, and sales of the WRX — which has been around in its current form since 2007 and soldiers on unchanged for 2014 except for a price increase — were up 45 percent over last August.