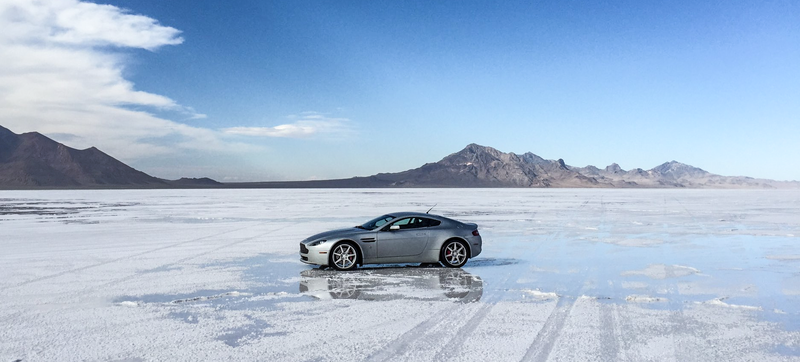 It's a rite of passage for every car enthusiast to experience the sheer thrill of going full throttle in the land that time forgot, also known as the Bonneville salt flats. However, since most of us have things called jobs and responsibilities, we'll have to live vicariously through the antics of one quirky automotive journalist and his used Aston Martin V8 Vantage.
The Bonneville salt flats remains at the top of the short list of places to go for any budding car nut, mainly because it's one of the few places in the world where you can legally recreate Mad Max: Fury Road, scene for scene, with your commuter Honda Civic. With a capable sports car, it gets even more exciting because the name of the game is all out speed.
Now, maxing out a car on salt is 180 degrees removed from the experience on paved asphalt, as salt can be slushy, rough, and unpredictable.