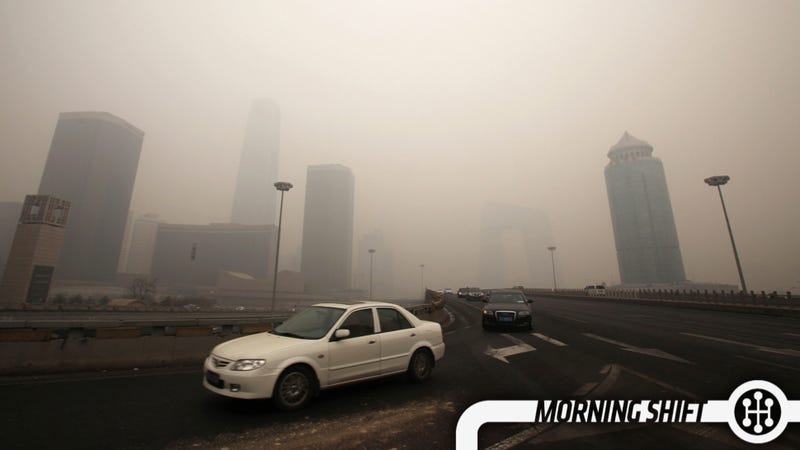 This is The Morning Shift, our one-stop daily roundup of all the auto news that's actually important — all in one place at 9:30 AM. Or, you could spend all day waiting for other sites to parse it out to you one story at a time. Isn't your time more important?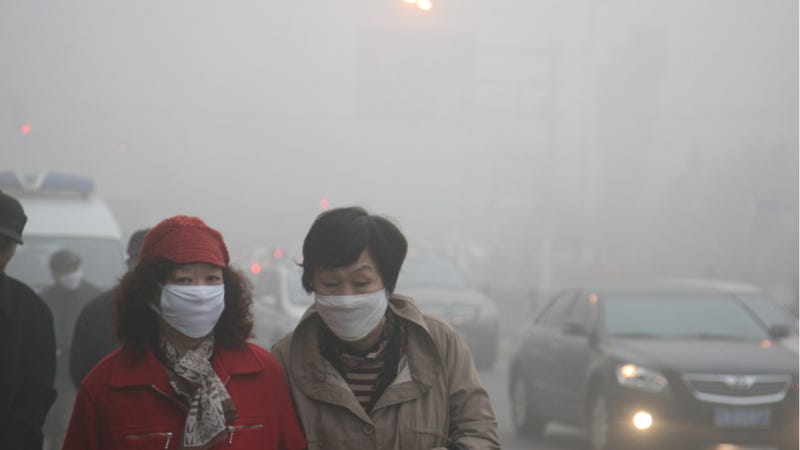 Bloomberg doesn't pull any punches this morning in their coverage of the Chinese market by contrasting the fact that the Chinese bought more than 20 million cars in 2013 (more than any country ever in a year) and also has cities where they are is so toxic they tell old people not to go outside.
Here are some stats:
Total deliveries rose 14 percent to 21.98 million units last year and may exceed 24 million in 2014, the state-backed China Association of Automobile Manufacturers said today in Beijing. Last year's sales of passenger vehicles, excluding buses and commercial trucks, climbed to 17.93 million — or 15 percent more than the U.S. auto industry — and may increase 9 percent to 11 percent this year, it said.
And
China, the world's biggest carbon emitter, is home to some of the world's most polluted cities, with smog levels that can surpass World Health Organization safety thresholds by almost 40 times. Outdoor air pollution was found to cause lung cancer and linked to an increased risk of bladder cancer, a WHO agency said last month, rating it as a carcinogen for the first time.
We may also, sometimes, complain about China exporting their plastic crap to us, but let's remember that we're basically exporting cars (the designs at least, and the the pollution they cause) to China and taking in big profits. German, Indian, American, Korean, and Japanese companies all sell lots of cars in China.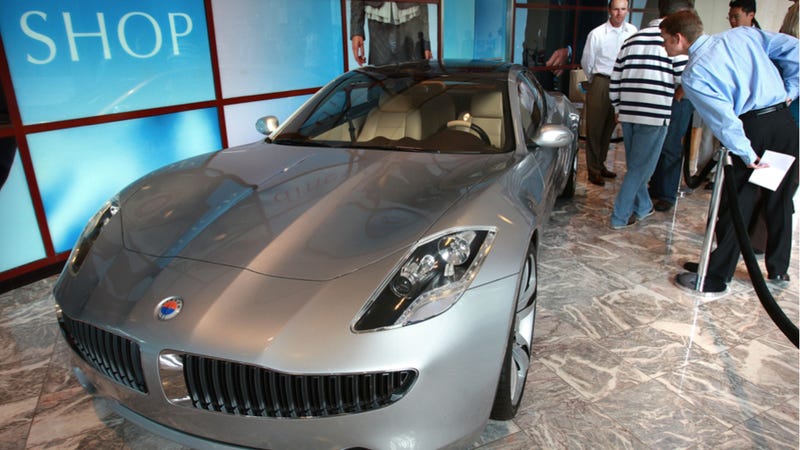 We covered why Wanxiang might want the company, and certainly the gear above about massive pollution also makes it clear why, but what's in it for the sellers?
The AP breaks down the conflicting desires of Fisker's owners and Fisker's unsecured creditors, which boil down to:
If Richard Li/Hybrid Technologies buys Fisker then the unsecured creditors get a tiny amount of their money back, potentially, but Fisker will move out of purgatory and back into whatever life Li/Hybrid have for it.
If Wanxiang buys it, or so the creditors think, they could be in line for getting at least half their money back, but it could put Fisker back in limbo for a while.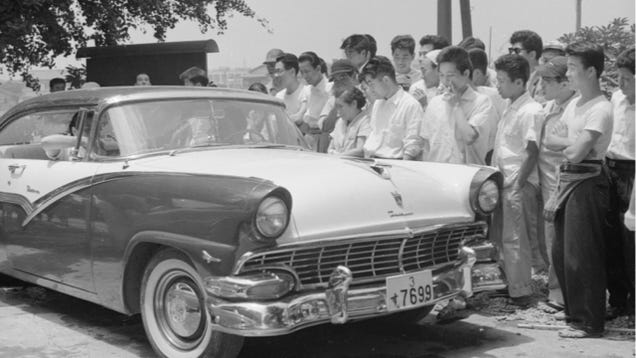 Despite all this, Ford of Japan is pushing the new Fiesta in the market at a price of $22,900. Will it be hit?
Ford has struggled in Japan and stopped selling the Fiesta after selling just 2,800 of them from 2004 through 2007. The Fiesta is one of Ford's top-selling models, with more than 720,000 sold worldwide a year.

Last year, Ford sold 3,500 vehicles in Japan, about half of them Explorer sport-utility vehicles. Even that number is a triumph for Ford, which has managed to increase Japan sales every year for the last four years.
Baby steps, although I think they should totally sell the Raptor there as well. And GM should keep selling the old Astro van.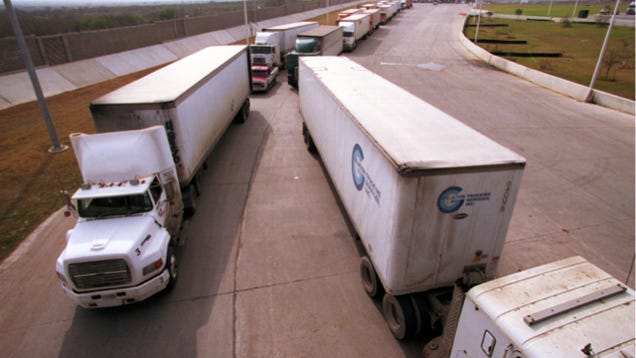 The Wall Street Journal says the industry reported production rose to 2.93 million cars and light trucks, up 1.7% from the year prior. Of those, they exported about 2.42 million.
That makes Mexico the fourth largest auto exporter in the world, as only 1.06 million new cars were sold in the country and they imported about half of those.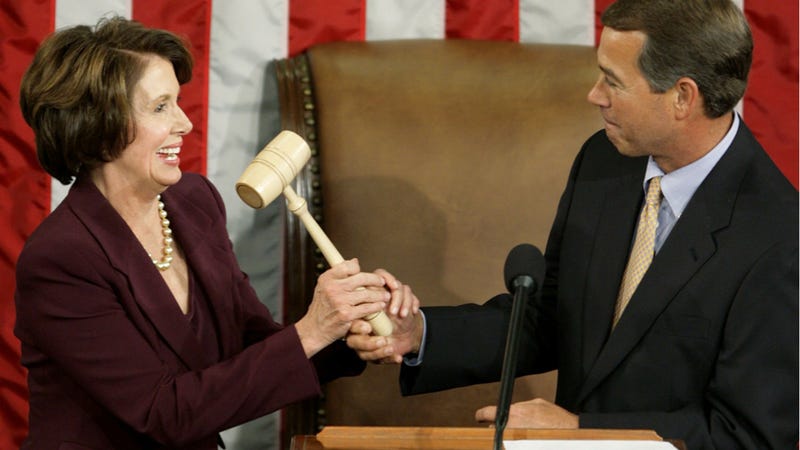 While that was probably sensible policy back in the '70s, it was also sensible to wear a polyester leisure suit to a wedding. Times change, and no cars can leave the factory without all of their emissions equipment tested and checked.
Thus, as Reuters reports, both Republicans and Democrats came together to unanimously vote to approve a bill that would repeal that requirement.
Bipartisanship does happen, especially when encouraged by an all-powerful lobbying group like the NADA.
Reverse: The Bond/Aston Martin Legacy Is Born
On this day in 1965, the James Bond movie "Goldfinger," which features the suave British super-spy driving an Aston Martin Silver Birch DB5 sports car, opens in theaters across the U.S. Aston Martins would go on to appear in a number of other Bond films.
[HISTORY]
Neutral: Car Sales At What Price? What should China do? Continue to restrict car ownership? Create stricter mileage standards? Nothing?
Photo Credit: Getty Images