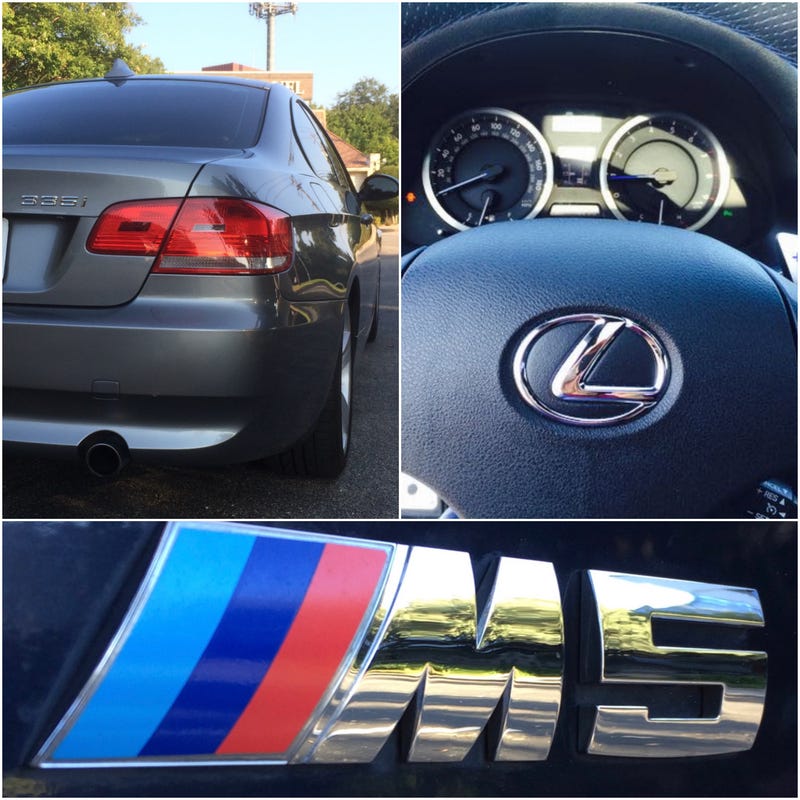 I find it incredibly boring to drive the exact same car day after day after day. It's like sitting in a classroom listening to the professor go on and on about the significance of celery stalks in the life of the Cacataibo tribe in Peru. I would do just about anything else, including writing the letter "A" in a notebook a thousand times in a row. In fact, I'd rather put up with the Cacataibo tribe lecture and fill up a notebook with "A"s than keep driving the same car for years on end.
Therefore, in order to maintain my own sanity, I've decided that I need to frequently switch up what I'm driving.
I started doing this about a year and a half ago as soon as I paid off my school loans. During the time that I was slaying all that student debt, I hated my life, and also I kept driving the same car. As soon as I freed myself from that financial burden, I managed to dump on myself a new but far more fun kind of monetary stress—buying and selling used cars.
I started off with buying a used 2009 BMW 335i, which I held onto for a few months before getting rid of it and purchasing a 2008 Lexus IS-F. I sold the IS-F after a while, and bought a 2009 BMW M5 which I now own and wrote about it here, in case you missed it. Eventually the M5 will soon be replaced because I have no intention of attending a class about a Peruvian tribe's love of celery while simultaneously writing one "A" after another on paper.