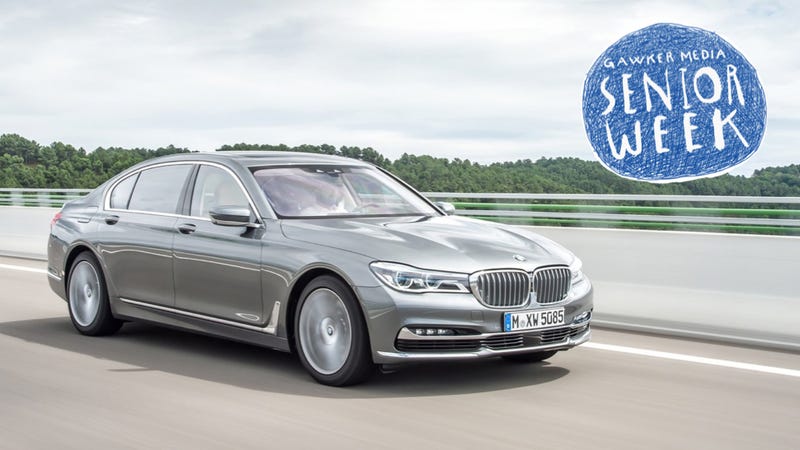 BMW loaned us a 2016 BMW 7 Series for a few days. It did not last a few days. It did not even last us more than a few hours. I broke it. BMW loaned us another 2016 BMW 7 Series for a few days. I broke that one, too. This is that review.

(Full Disclosure: BMW wanted us to drive the new BMW 7 Series, with all of its carbon fiber-metally goodness, so badly that they loaned us one for a couple days. I picked it up from the garage where they kept it, and it had a full tank of gas and everything. It was a long-wheelbase model with the executive seating package in the back, I think, if I remember correctly.
This is a bit of an aside, but bear with me. A lot of the time when we borrow a car, we try to kill two birds with one stone by getting our driving time in when we use it for projects. This BMW was planned perfectly, you see. I had to somehow trick video guy Michael Roselli into thinking we were doing something big with a car, and yet also transport a bunch of people and gear so we could shoot that Ferrari video without him knowing. And then I was going to take it on a mini-road trip to Washington, DC to visit some friends. It was all going to be brilliant and comfortable and awesome. Couldn't think of a better car to do this in.