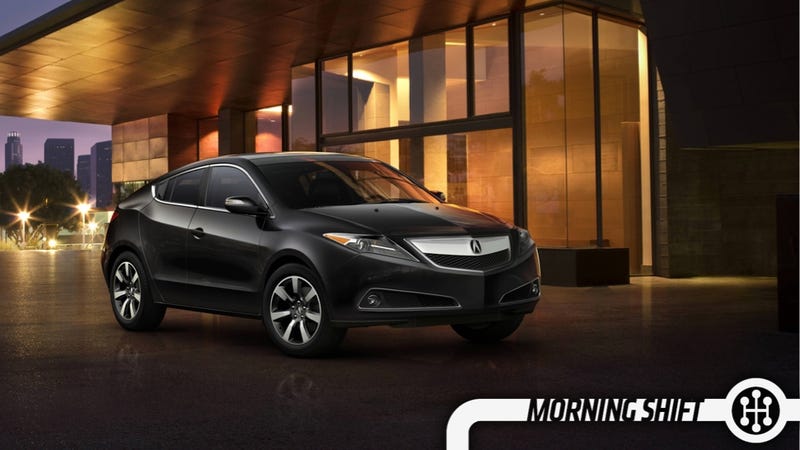 This is The Morning Shift, our one-stop daily roundup of all the auto news that's actually important — all in one place at 9:30 AM. Or, you could spend all day waiting for other sites to parse it out to you one story at a time. Isn't your time more important?
1st Gear: They Just Didn't Make The Cut
Some cars die because the company that makes them can't afford a replacement. Others die because they're so terrible or unloved they don't deserve a replacement. Mark Phelan has a good list today, here's the short version:
Acura ZDX — Just look at it
Cadillac Escalade EXT — Only driven by assholes
Nissan Altima Coupe — Market is dying
Toyota Matrix — GM's fault, really
Volkswagen Routan — Volkswagen's fault for letting Chrysler build them a van
Volvo C30/C70 — Expensive and Volvo is too broke to fix
2nd Gear: The Compact Pickup Market Could Be Great
Toyota basically sells 150,000 Tacomas a year and, by virtue of being one of the few people to make a car, get to do so without having to fork over big incentives. Thus the 2015 Chevy Colorado.