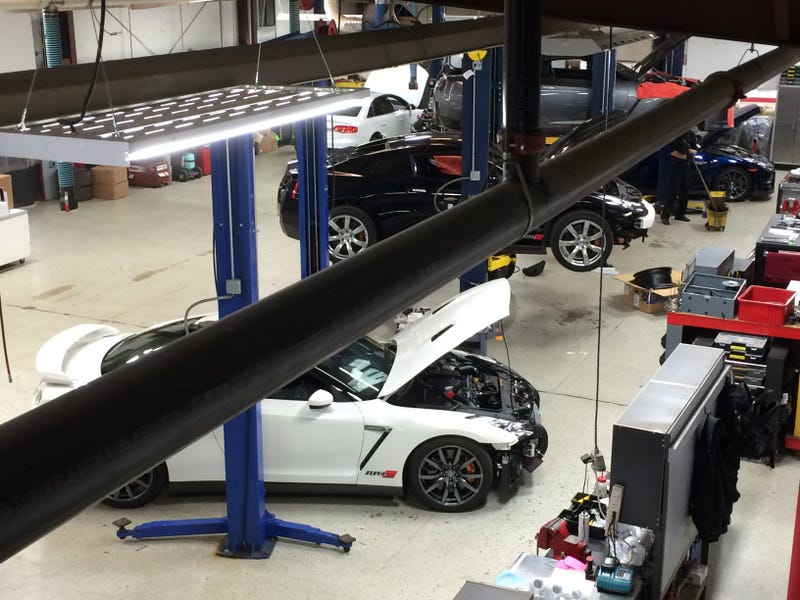 If there's one constant about AMS Manufacturing, the brains behind that 1,700-hp Nissan GT-R, it's that they want to make everything go faster. Take a stroll through our archives and you'll see. That same mentality applies outside the factory as well.
AMS, in business since 2001, is tucked away in West Chicago, about 45 minutes away from Chicago. (Yes, west of.) It's a straight shot along Route 64, which takes you from downtown into the suburbs and a little out in the sticks.
Like many aftermarket manufacturers, you can tell immediately which building is theirs by the cars parked outside. There's more than a million dollars' worth of GT-Rs out front, with engineers bringing other models in and out regularly.
But then you see this behemoth parked outside: This crazy-ass 1996 Chevy Caprice hearse (pictured just above) belonging to AMS vice president Arne Toman. Maybe you've seen this video of Toman's Caprice running a quarter mile in just under 10 seconds: