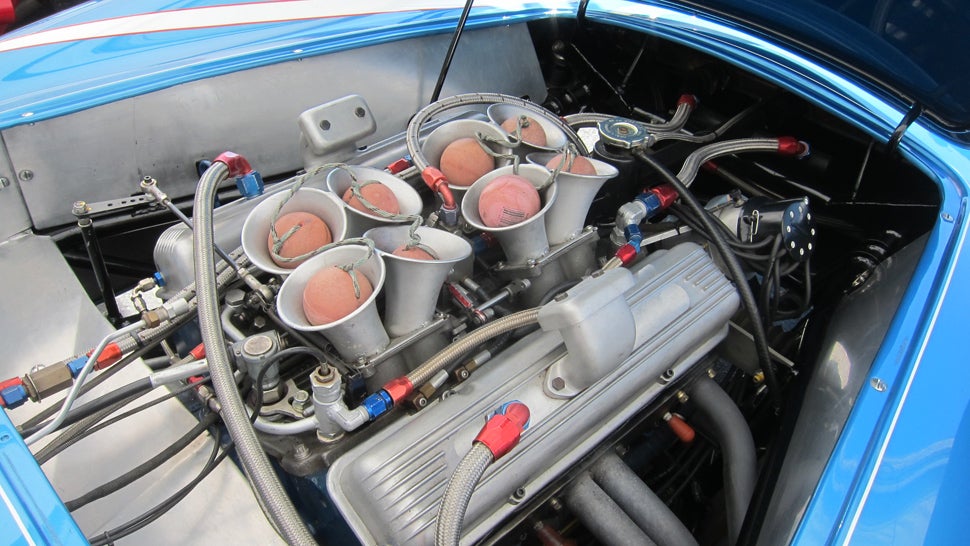 S
Last week, I was with the Jalopnik crew at Pebble Beach and the Monterey Historic races at Laguna Seca. Everywhere you looked were stunning cars, and that means that right inside those cars were stunning engines. I took pictures of some of my favorites, so let's look at them, why not?
It's hard to explain to people who don't care about cars why pictures of engines are so compelling. It's not the same as seeing, say, the entrails of a horse. It's more about the appreciation of ingenuity, elegance, and power, all crammed together.
I'd also like to try something a bit different here. Instead of listing what the engine was in or writing a line of commentary, I want to borrow an idea from, of all places, philosopher Roland Barthes' book, Camera Lucida. In the book — which is mostly about photography — Barthes proposes the concept of the punctum of a photograph.
Punctum is usually described (well, Wikipedia-described, at least) as "the wounding, personally touching detail which establishes a direct relationship with the object or person within it." So what I want to do is just list what I think is the punctum for each of these images. And I want to encourage you to put your punctums (puncti?) in the comments.
Sure, it sounds a little goofy and precious, but what the hell. It'll be fun!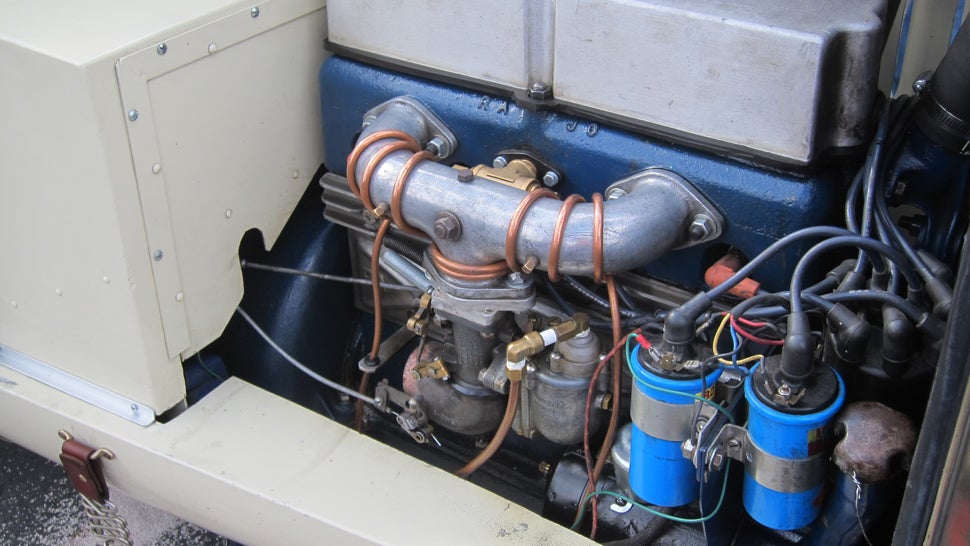 S
1: The coiled cooling tube around the intake manifold.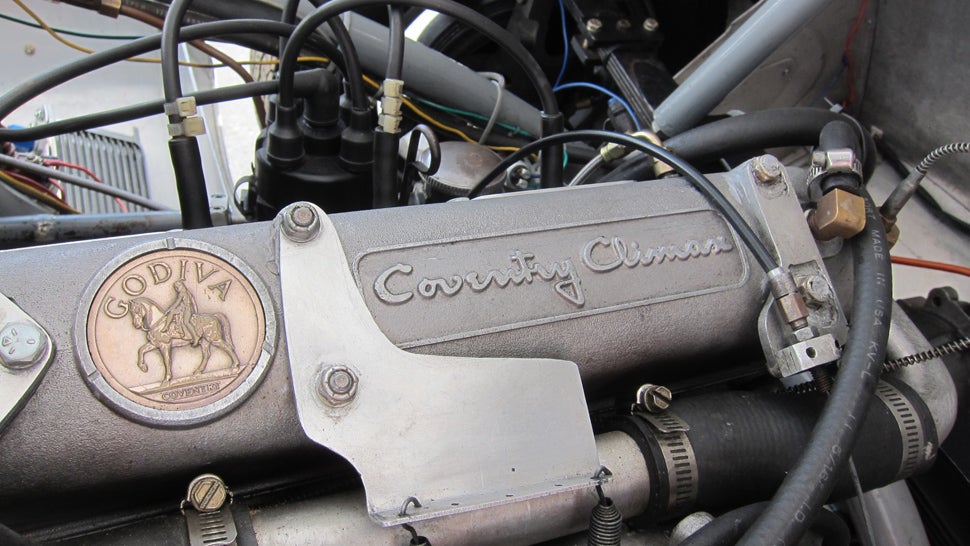 S
2: I thought the Godiva badge at first, but now I think the script of "Coventry Climax."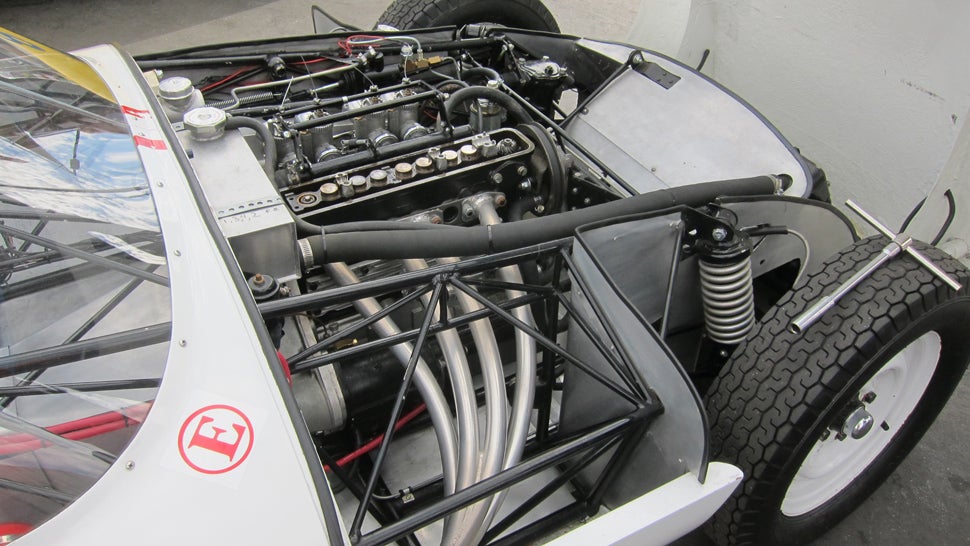 S
3: That amazing exhaust manifold.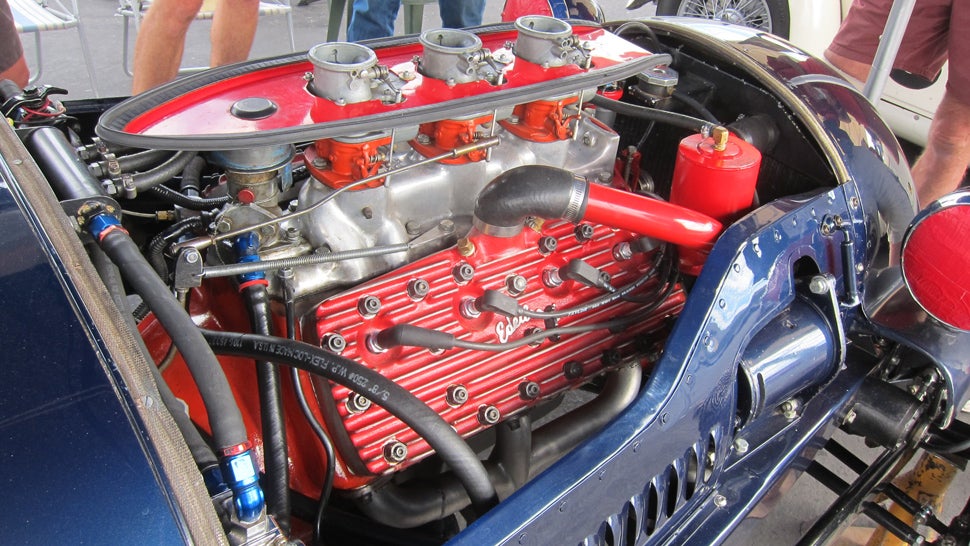 S
4: All the little bolts on that head.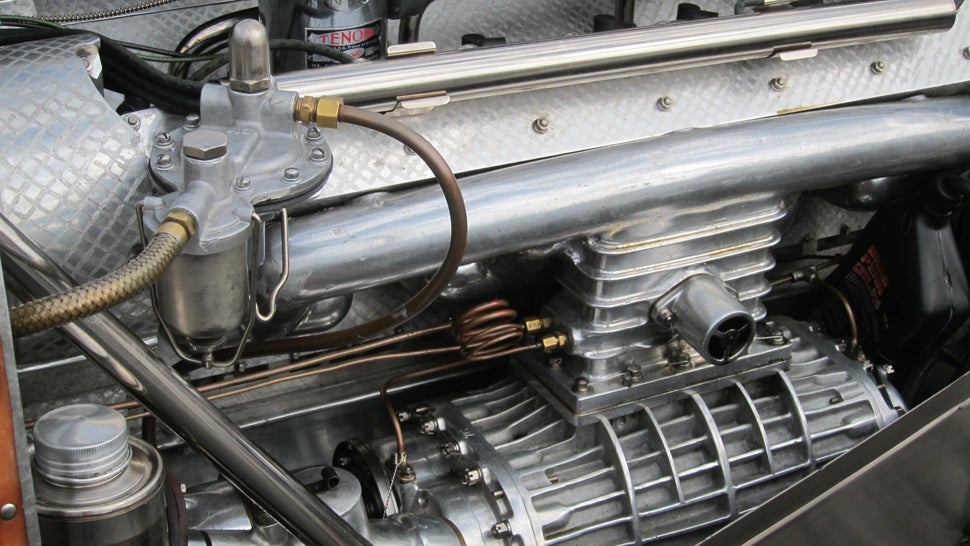 S
5: The grid of cooling fins on that supercharger.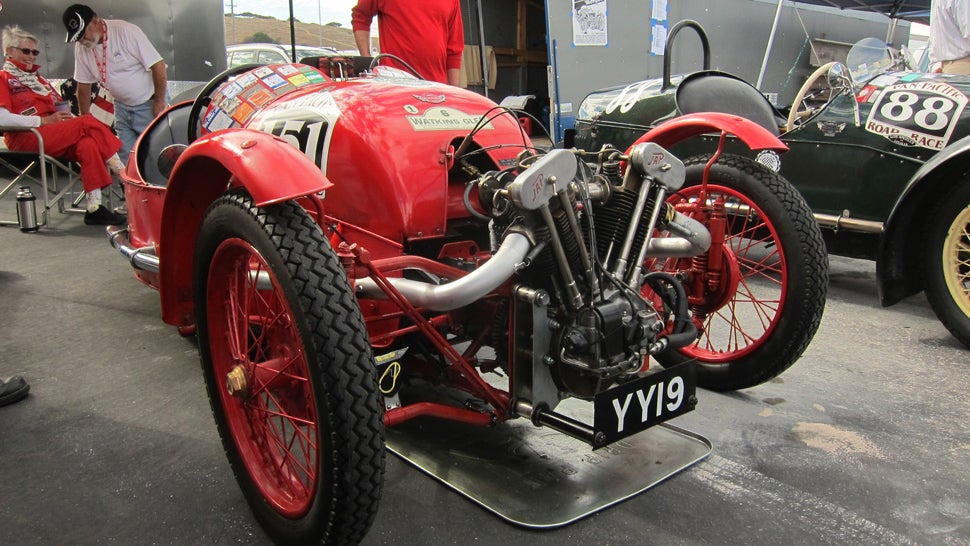 S
6: The point where all the control cables enter the stubby nose through that arch.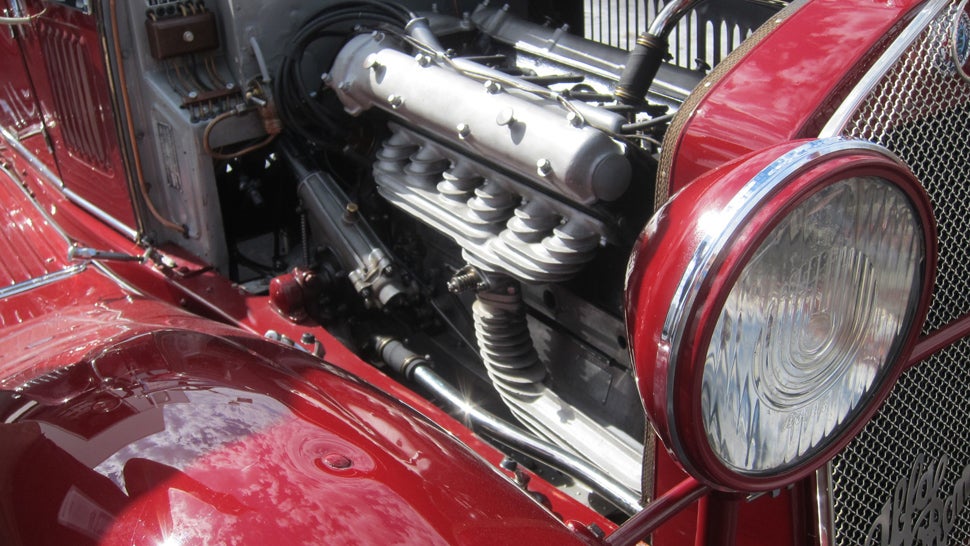 S
7: That amazing finned exhaust manifold.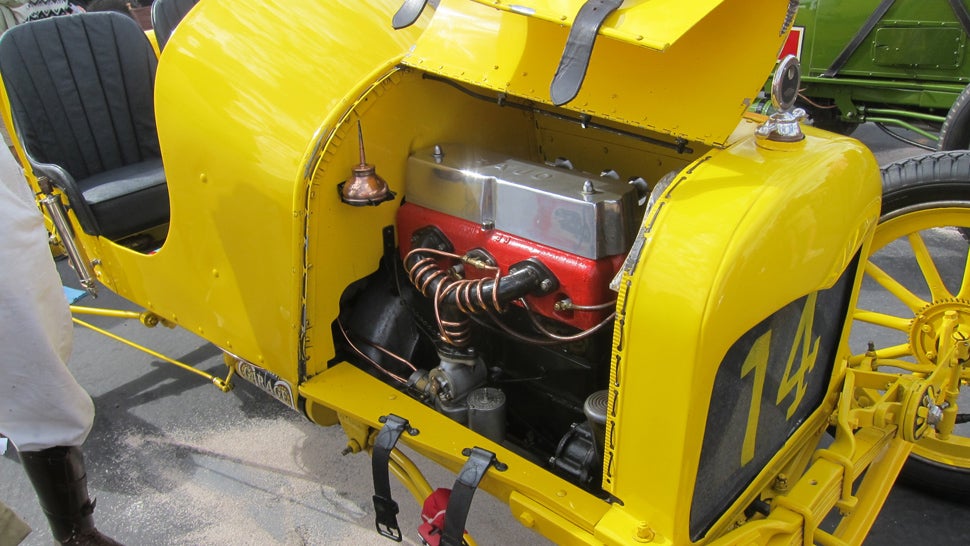 S
8: That splash of red on the rag on the suspension arm that links to the red block.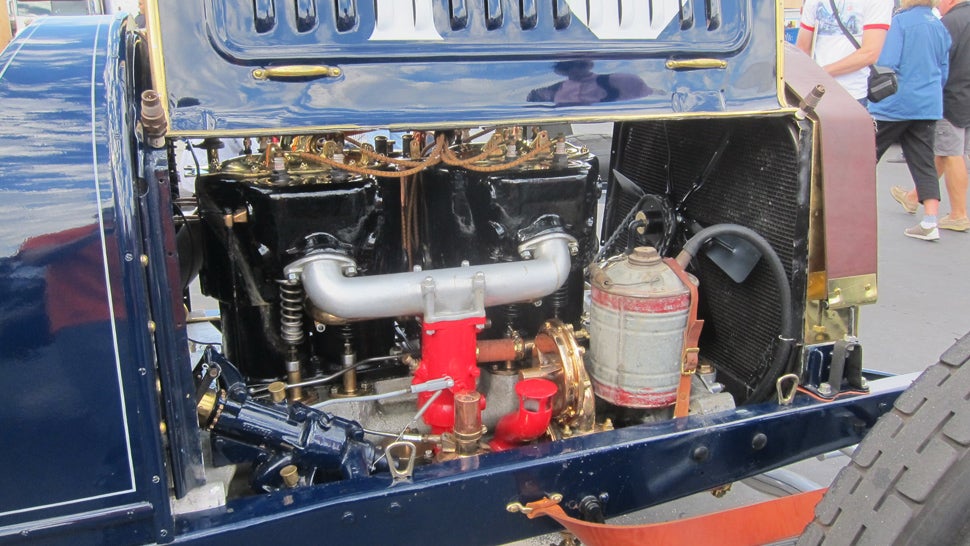 S
9: That ratty old grey can among all those shiny bits.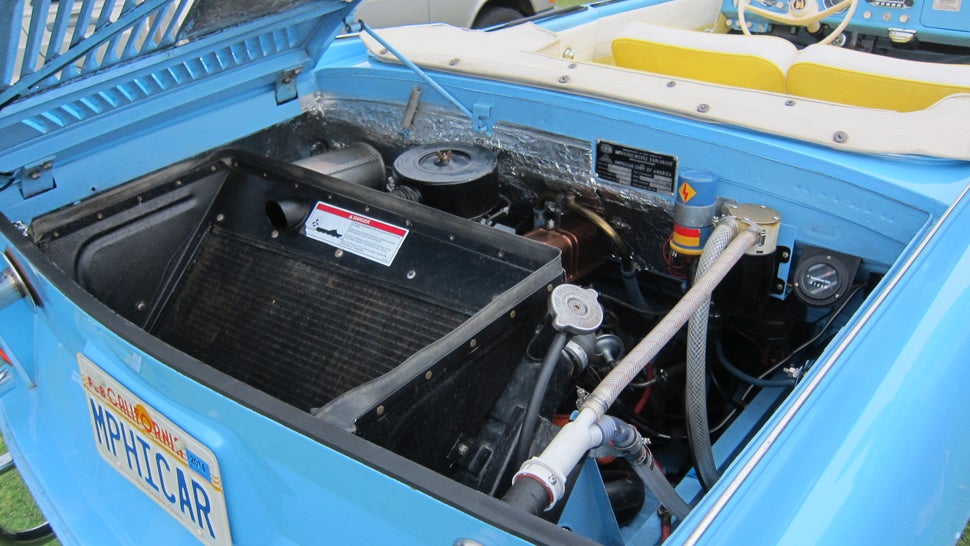 S
10: Just that it's an Amphicar. From the Concours d'Lemons.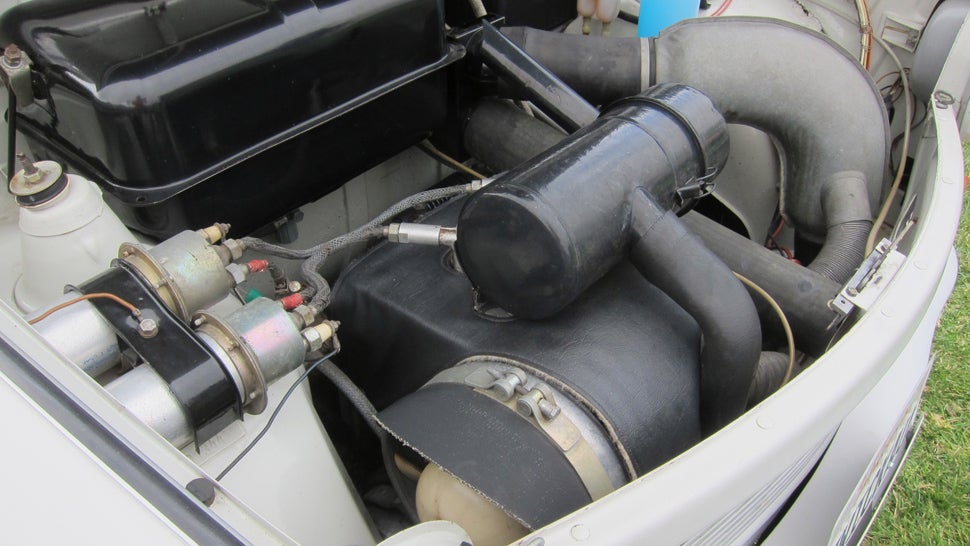 S
11: That leather engine cozy. It's a Trabant, also from Lemons.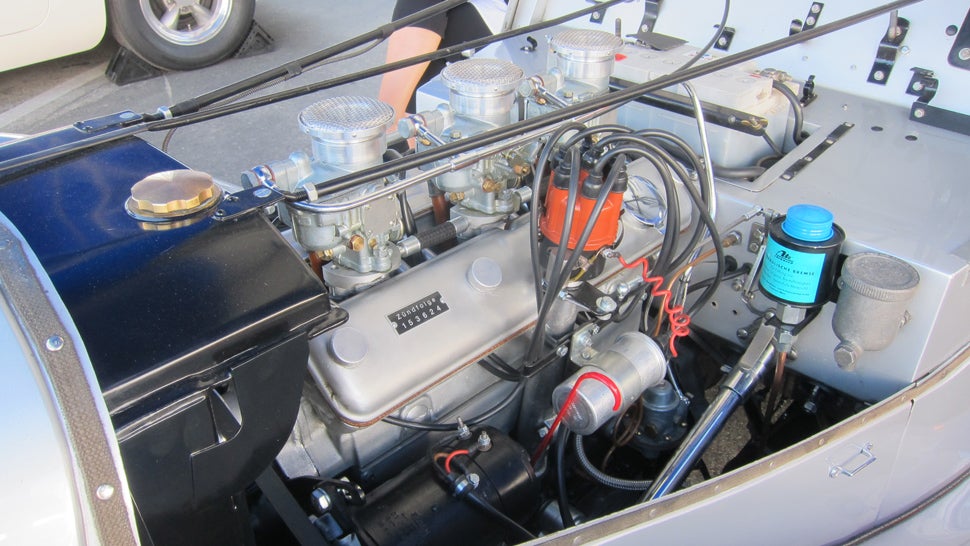 S
12: That vivid blue cap and label.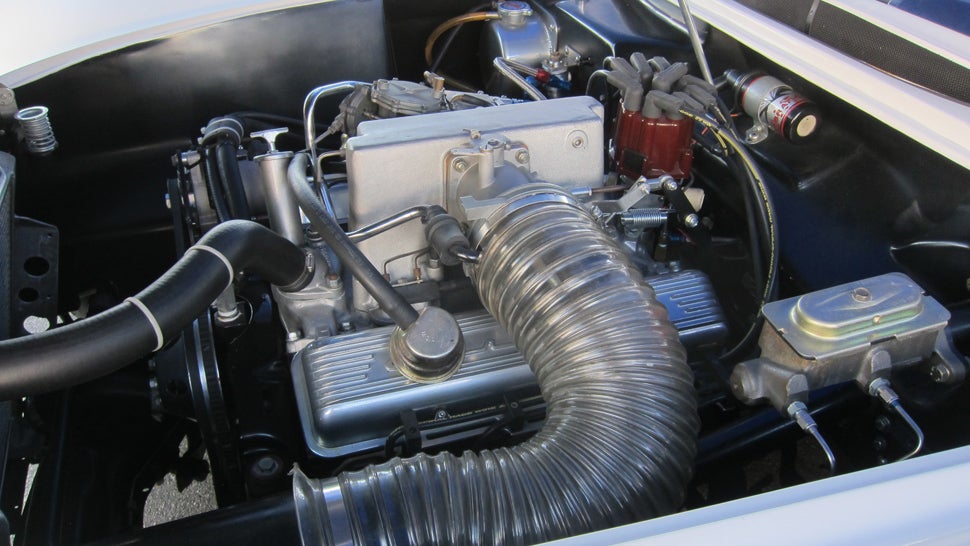 S
13: That massive, clear intake hose.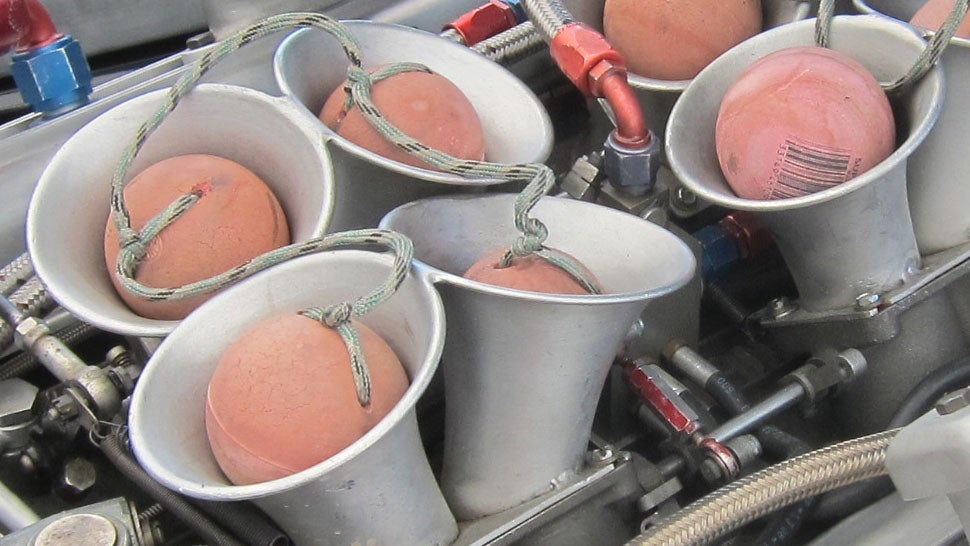 S
14: All those drug-store pink rubber balls.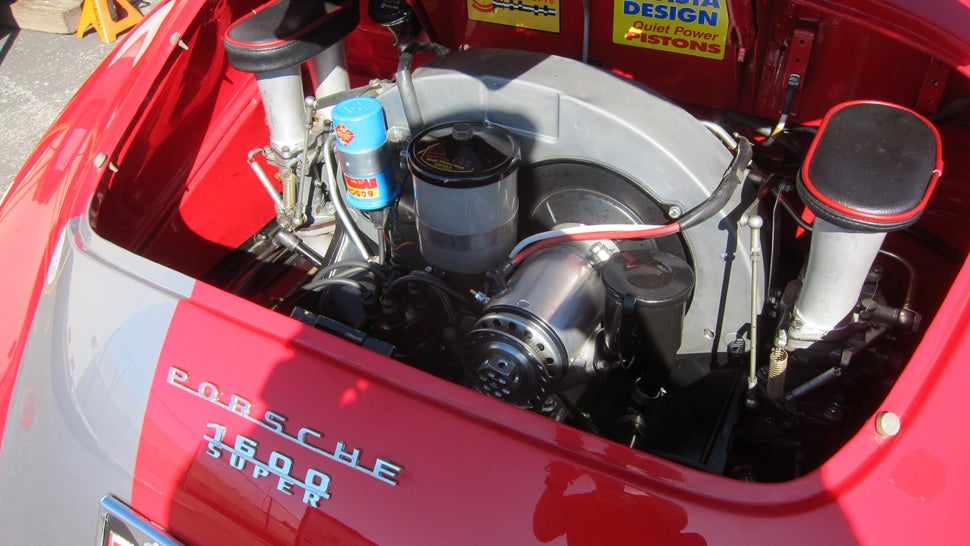 S
15: Those matching vinyl two-tone intake trumpet covers.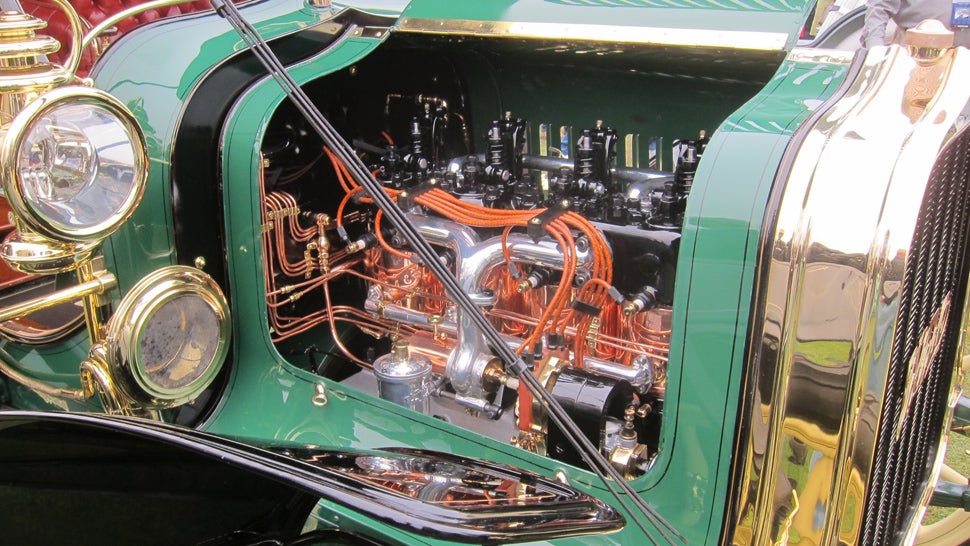 S
16: The orange spark-plug wires.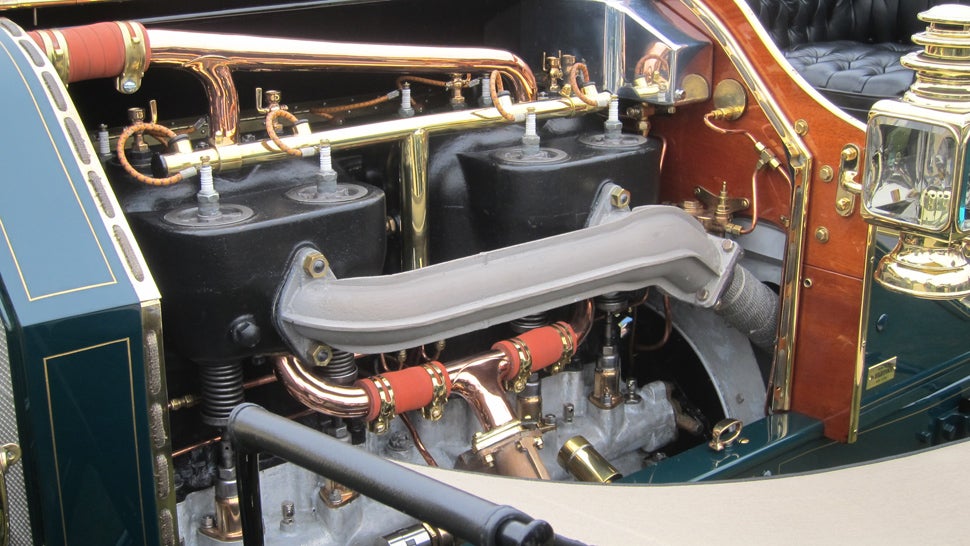 S
17: Those brownish-amberish rubber boots and their brass hose clamps.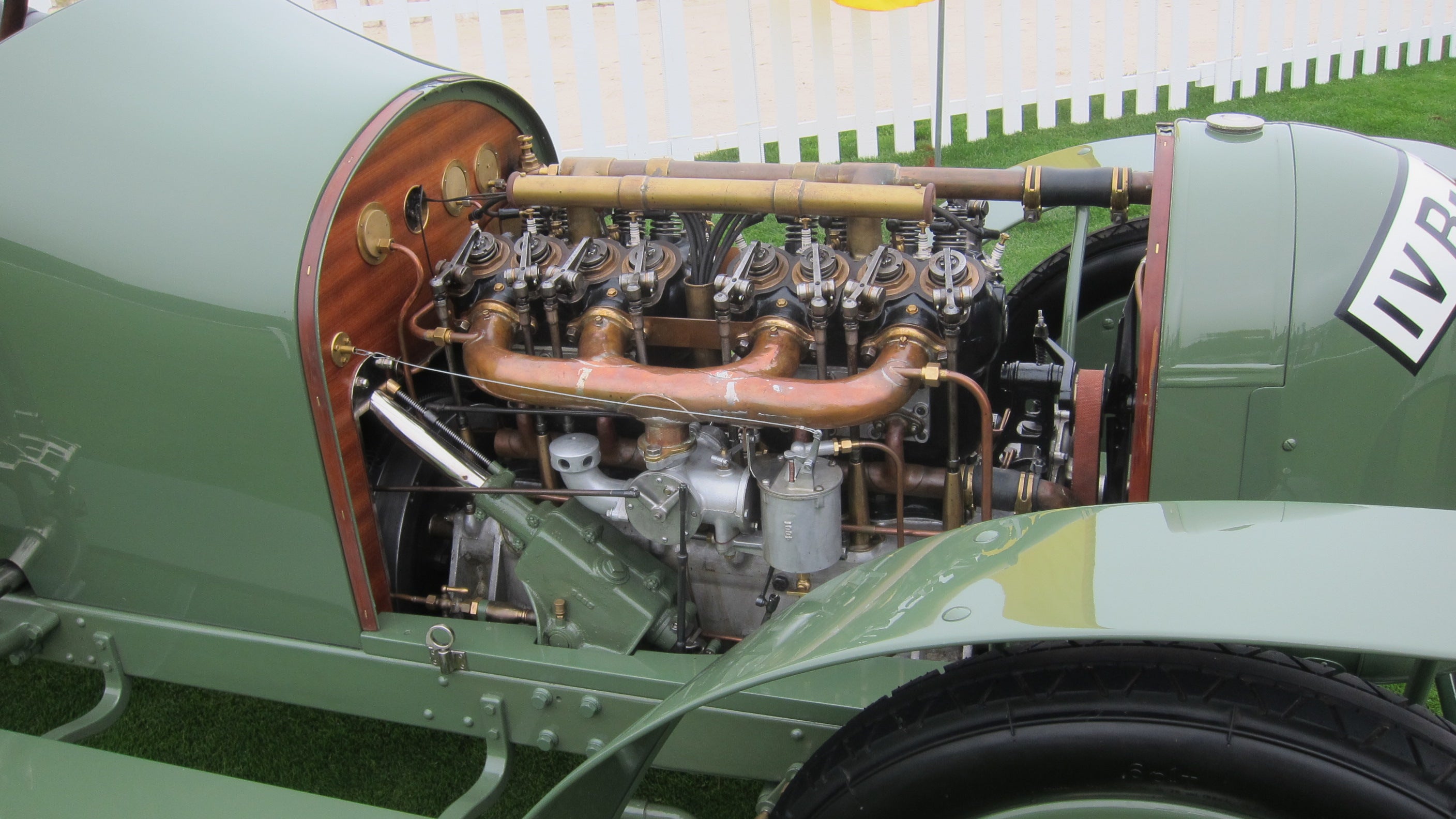 S
18: The valves.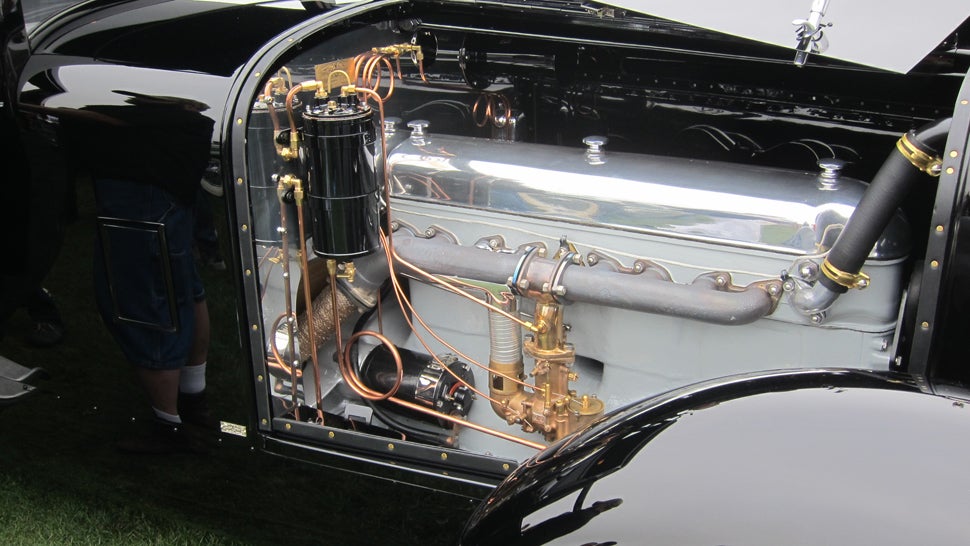 S
19: That smooth, clean valve cover.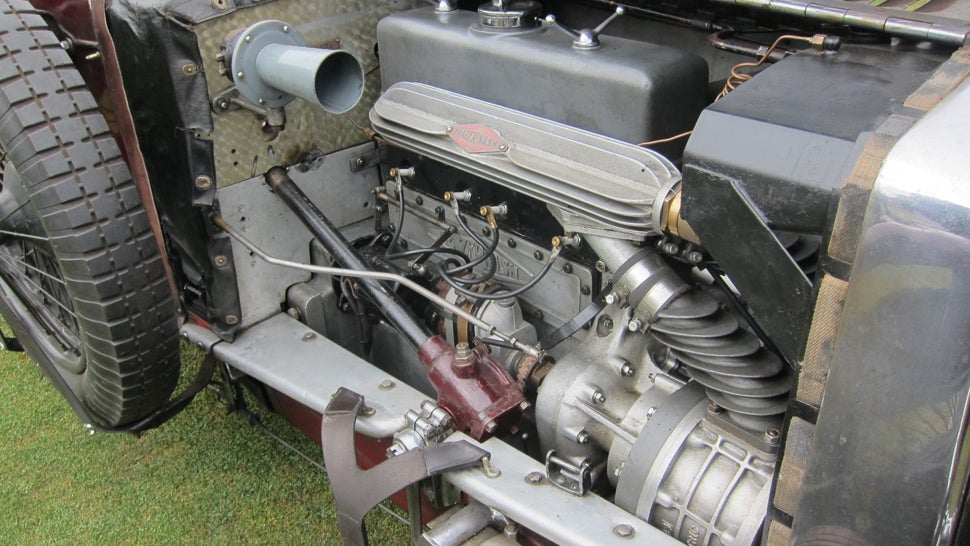 S
20: That double-alien-antenna-looking valve cover nut.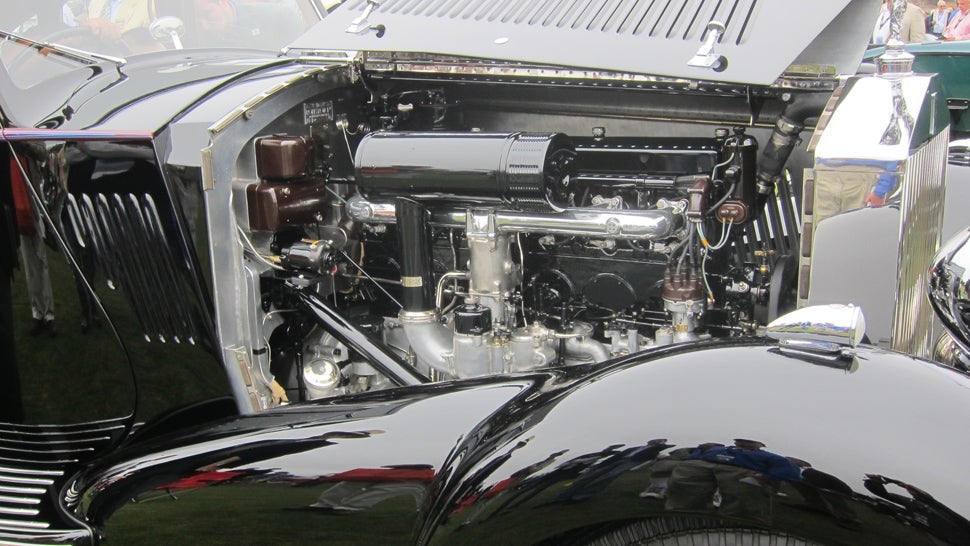 S
21: The swoop of fender in the foreground.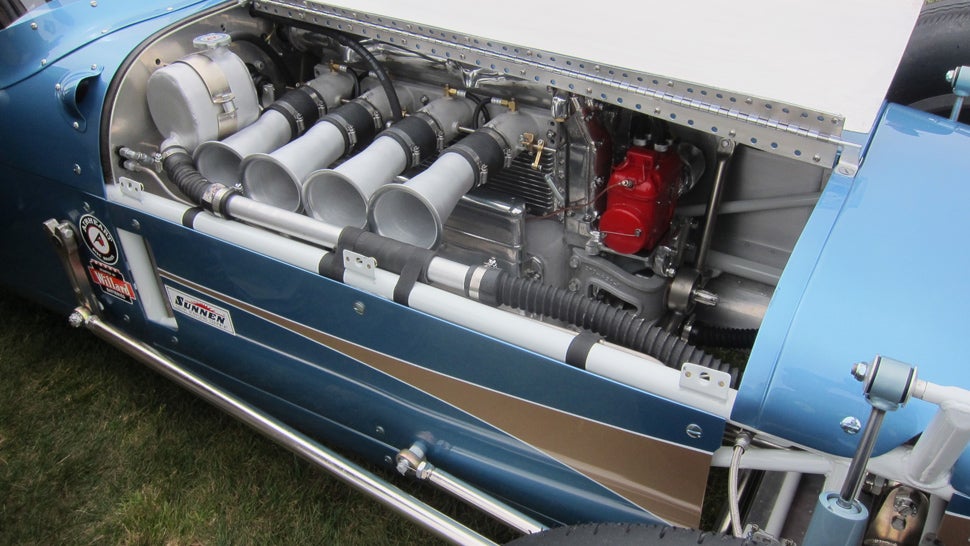 S
22: Those intake trumpets, all in a row.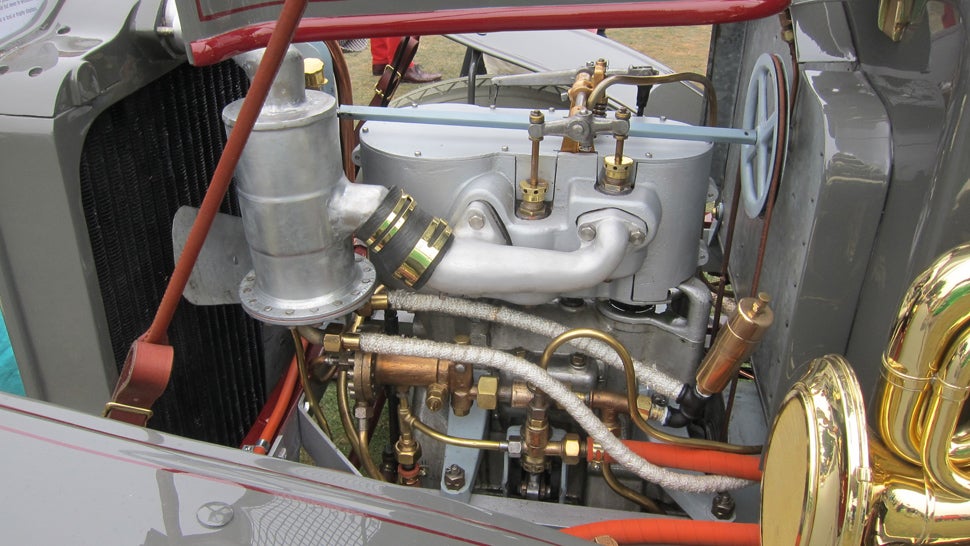 S
23: That pulley and the round-cross-section leather belt.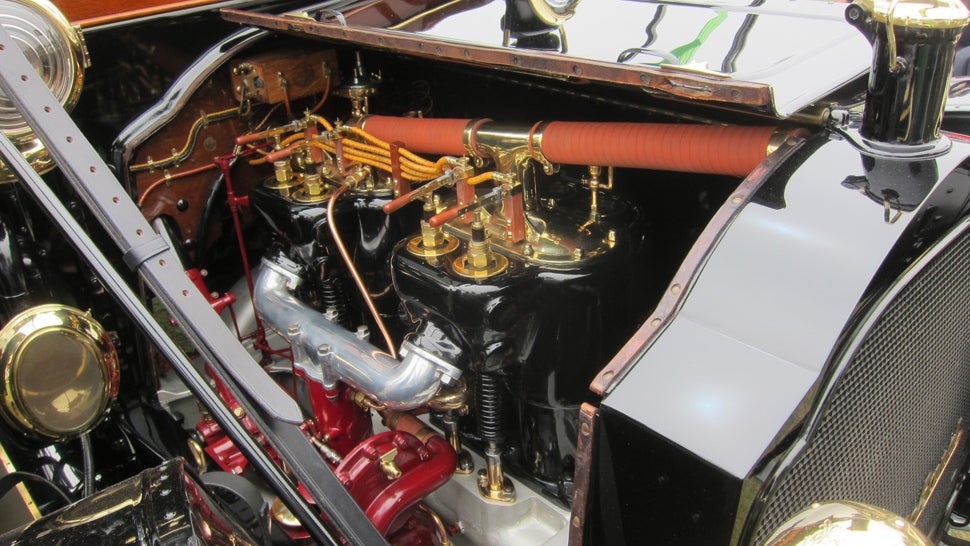 S
24: The red-painted manifold.